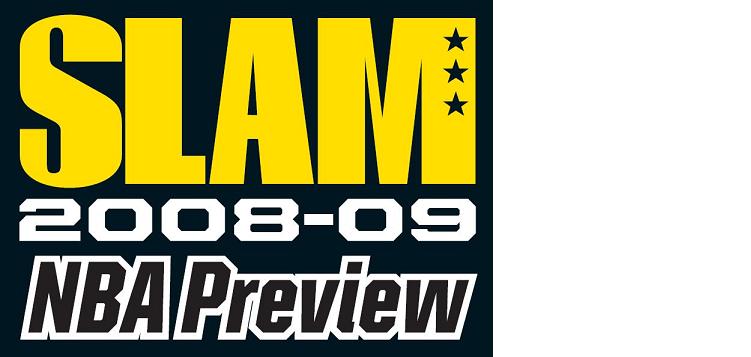 Having just finished writing SLAM's NBA Preview for SLAM issue 123 (on newsstands soon!), I spent weeks poring over every roster in the NBA, trying to make heads or tails (or knees and ankles) out of which teams in the NBA we need to keep an eye on this season. Here are my top five teams that should be improved during the 2008-09 NBA Season. Believe that.
1. The Charlotte Bobcats – This one's a no-brainer. Not only are they finally getting over injuries to key players (Sean May, Adam Morrison and Gerald Wallace all missed significant minutes last year), but they've added Larry Brown as coach. LB's tenure in New York with the Knicks might not have gone so well, but the man is one of the winningest coaches in basketball history. With Brown teaching and Jason Richardson and Emeka Okafor joining the aforementioned players, the Bobcats should finally be on the hunt.
2. The Portland Trailblazers – With the Sonics now gone for Oklahoma City, Portland is the only NBA franchise in the Pacific Northwest, and just as well, because they're set up to be very good for a long time to come. With Greg Oden and Brandon Roy, the Blazers have a devastating inside-out combo in place. They've also stockpiled athletes, role players, veterans, youngsters…they've got it all.
3. The Milwaukee Bucks – Over the last few years, the Bucks have been slowly assembling a deep collection of talent: Michael Redd, Andrew Bogut, Charlie Villanueva. Now they add veteran swingman Richard Jefferson, who should help connect their inside and outside games. Most importantly, the Bucks brought in Scott Skiles as coach. The hyper-intense Skiles usually wears out his welcome after a while, but as long as they're in that honeymoon period for the next few years, the Bucks will be a team to reckon with.
4. The Dallas Mavericks – Perhaps it's strange to say a team that won 51 games last season will be better than last year, but I think this is a sure thing. New coach Rick Carlisle has an advantage over former coach Avery Johnson in that everyone on the team doesn't hate him, and look for Carlisle to stress defense and coach to his player's strengths, as opposed to trying to fit them into a style of play they may not excel at. (And keep an eye on Brandon Bass.  He's going to be a good one.)
5. The Philadelphia 76ers – Of course, adding Elton Brand through free agency is huge, because he immediately gives the Sixers one of the most powerful frontlines in the Eastern Conference. They also re-signed All-Star-in-waiting Andre Iguodala, and have a couple of younger guys ready for prime time (Louis Williams and Thaddeus Young). New GM Ed Stefanski has taken a promising situation and made it even better. These Sixers are going to give Boston a run for their rings in the Atlantic Division.
RELATED POSTS
TAGS
ALSO POSTED IN...