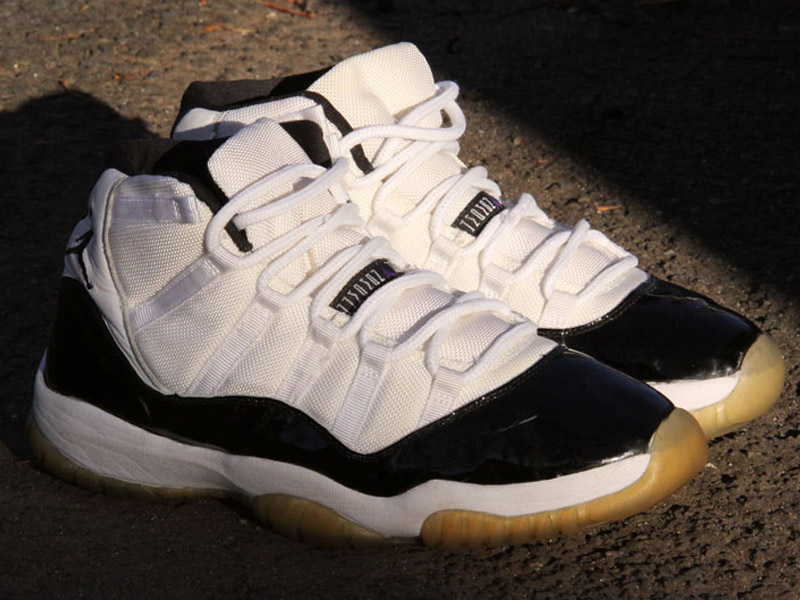 With the December retro return of the Air Jordan XI 'Concord' poised to be one of the biggest sneaker releases of the year, we bring you a look at how to clean and restore your pair once they start to show some unfortunately unavoidable signs of age and wear.
The 'Concord' edition of the Air Jordan XI is undeniably regarded to be one of the all-time sneaker greats, and later this month, you'll have your chance to get your hands on a crispy new pair. But what happens after you put those stunners to good use and that clean white upper begins to get a little grungy, or even worse, yellowed? Well, fret not sneakerheads, because there's hope for getting your Concords back into a proudly presentable state if you're willing to put in a little work. There are always tips and rumors floating around on the best ways to clean your kicks, but we took the question straight to a professional. We dropped off a presumably unsalvageable dirty and yellowed pair of 2000 Concords to sneaker customizer/restorer extraordinaire, Jason Negron, in hopes that he could work his magic and give us a little crash course in how to get the job done right. The results speak for themselves, but they don't come easy.
BEFORE: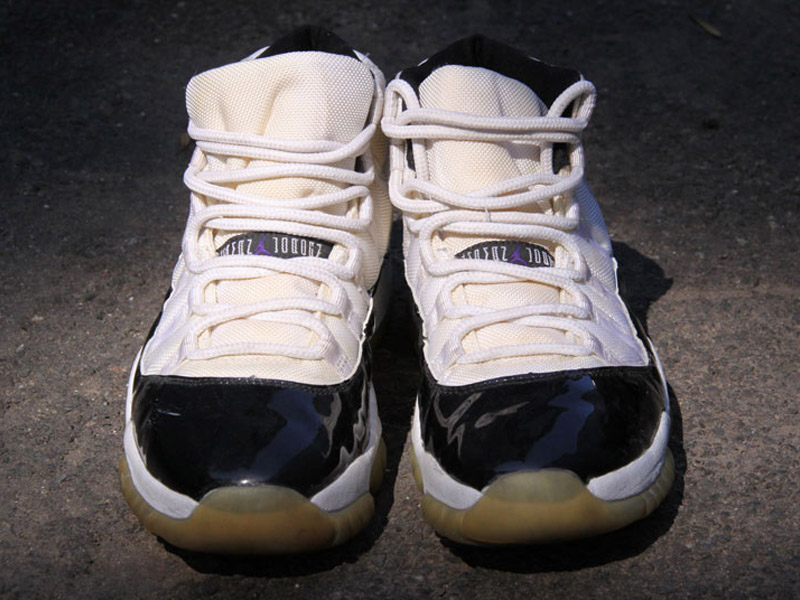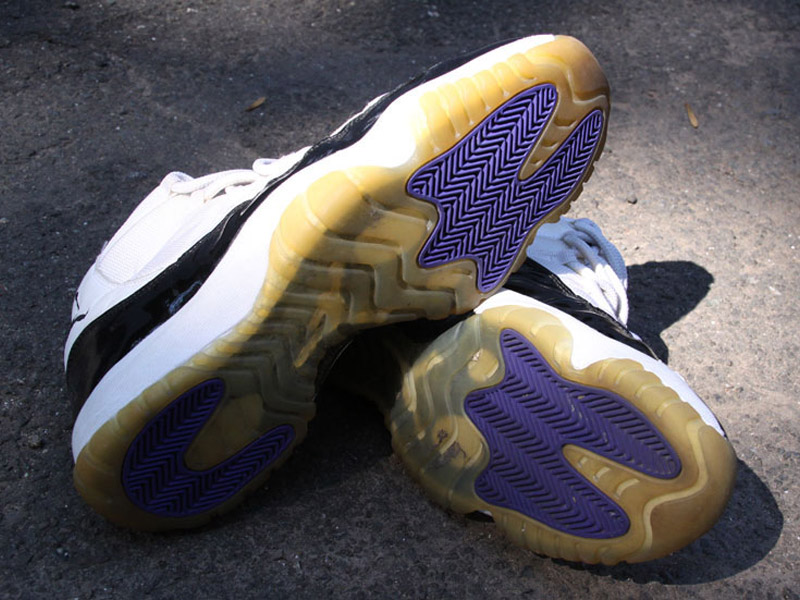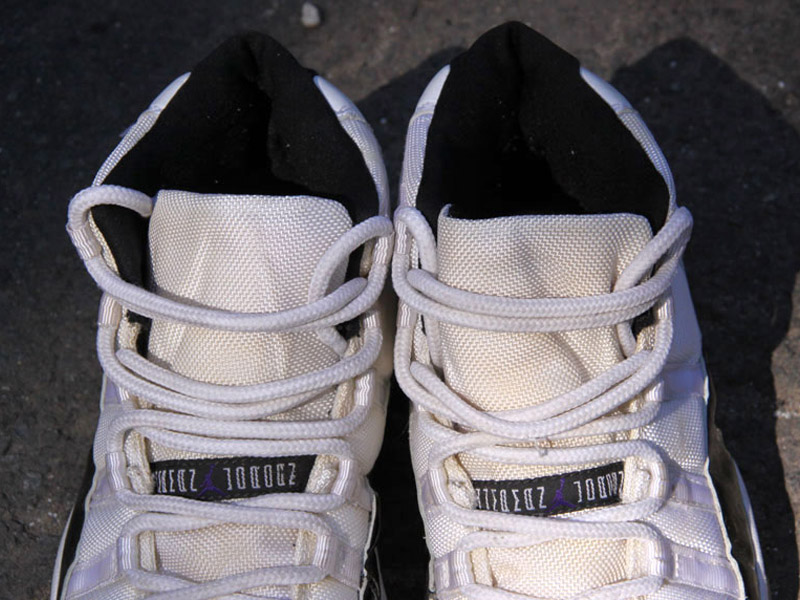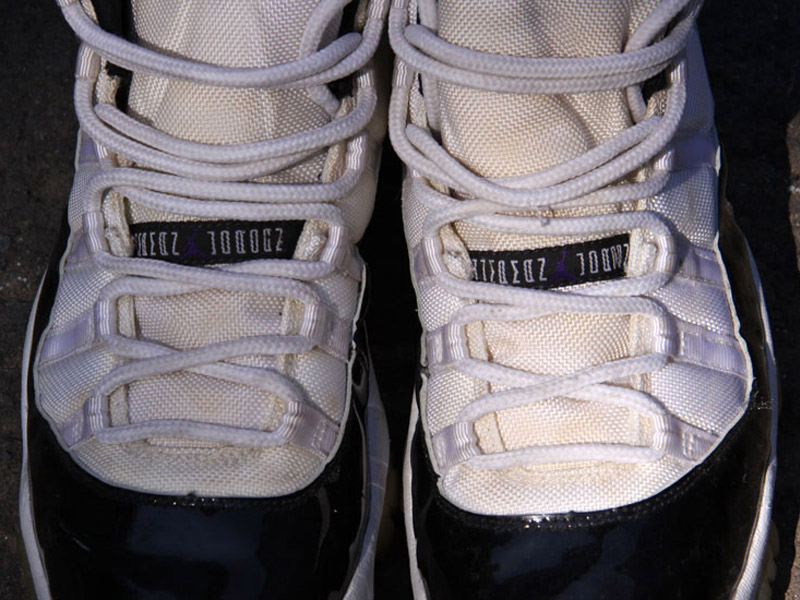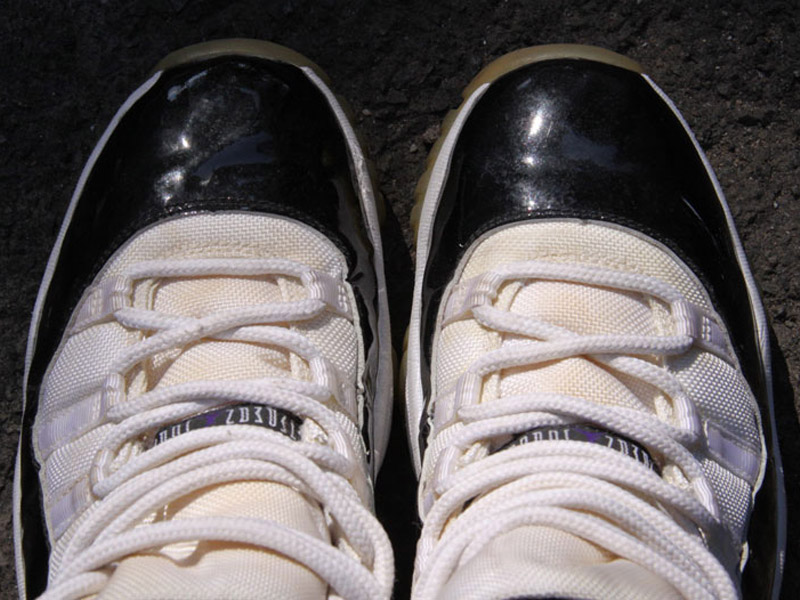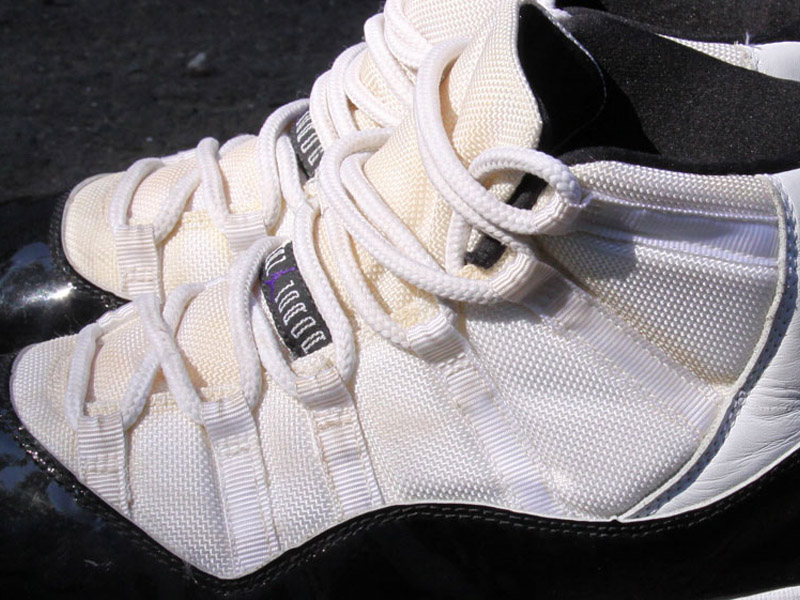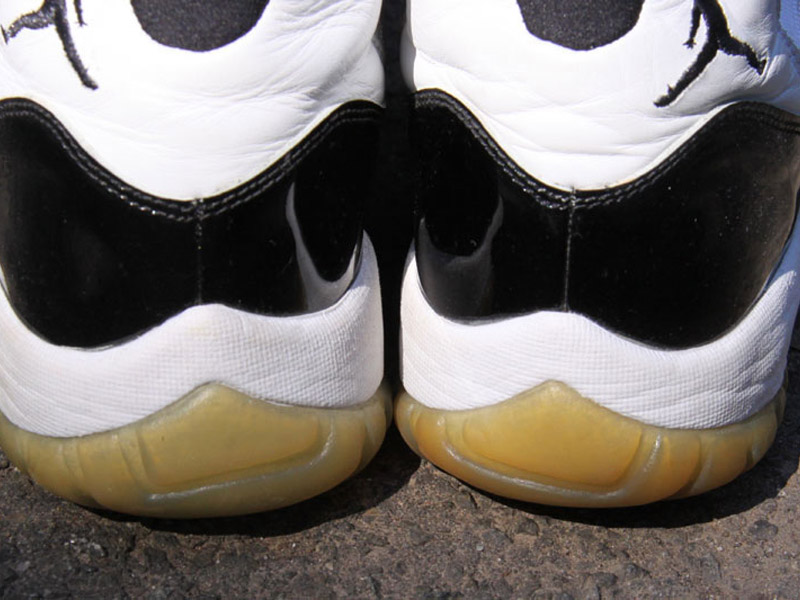 CONCORD CLEANING PROCESS:
Step 1:  To prep the upper for whitening, the first step is to wash the shoe with soap and hot water using a toothbrush or handle scrub brush. Scrub the soapy water into the uppers to remove all dirt and particles embedded in the mesh. After a good scrub, let the shoes air dry until completely dry.
Step 2:  Once the shoes have dried, use a combination of hot water and a whitening solution. Jason recommends an industrial whitener called Dino Project, but you can try a standard laundry whitener if you can't track it down. Repeat the scrubbing process on the entire white mesh surface.
Step 3:  After a thorough scrubbing with the whitener, use a combination of laundry detergent and hot water to scrub all the whitening chemical out of the shoe with your brushes. You don't want to leave the chemical in too long or it can start to eat into the patent leather.
Step 4:  Once the whitener has been washed out with detergent, use just a brush with only hot water to clean off the excess detergent, and then use a clean white t-shirt to wipe off any left over residue.  Let it air dry for 2 to 6 hours.
Step 5:  At this point, your Concords should be significantly whiter, but if you're still not satisfied, you can go back to the beginning and start the process over.  It's a lot of scrubbing, but that's a small price to pay for some crispy white kicks.
As you can see, while they might not look fresh out of the box, they've come a long way. Yellowed soles on an older pair of XI's is unavoidable and practically a badge of honor, but yellowed, dirty uppers is not quite so good a look. After the restoration process, this previously age-tainted pair sports crispy white uppers and laces once again, and while the soles are still discolored from time and wear, these kicks can proudly be put back into rotation for the foreseeable future. Many sneakerheads have gazed in despair at their old Concords, pondering whether or not to send them to the sneaker graveyard, but here's proof that you can still get some good life and wear out of them if you put in the time and care to bring them back to life.
AFTER: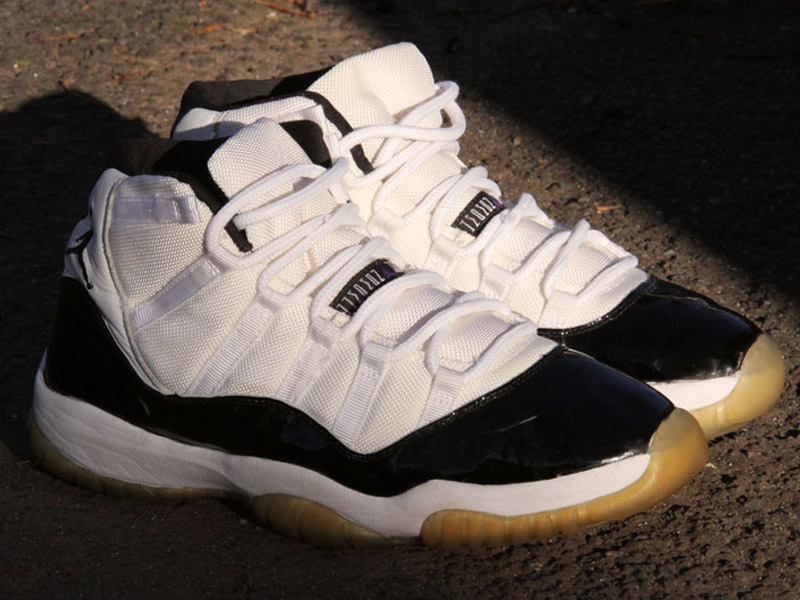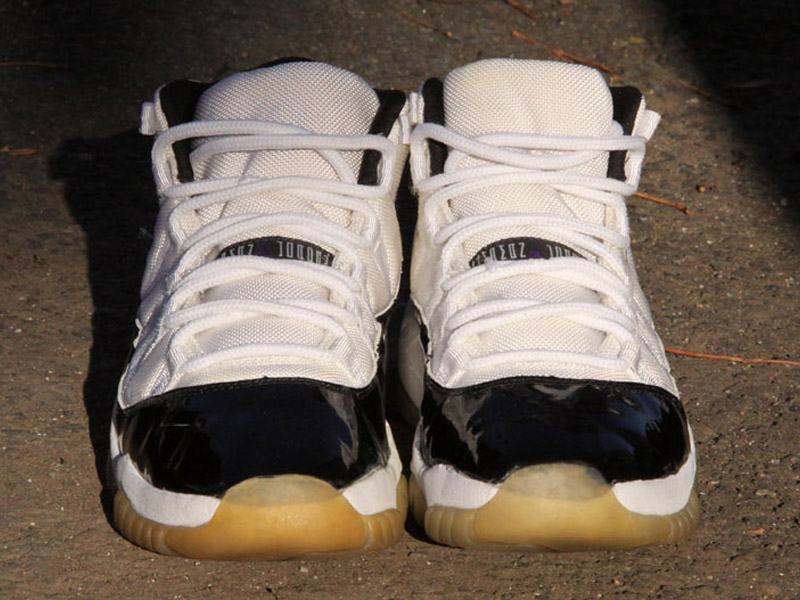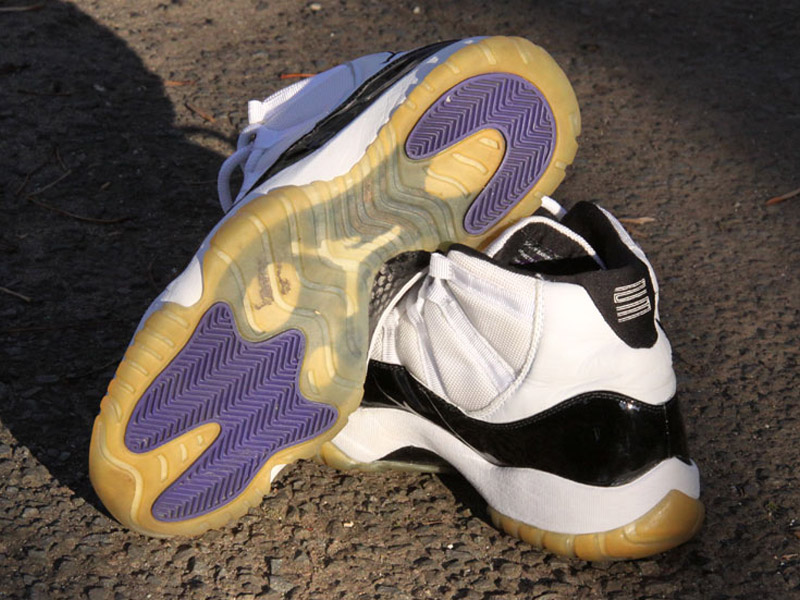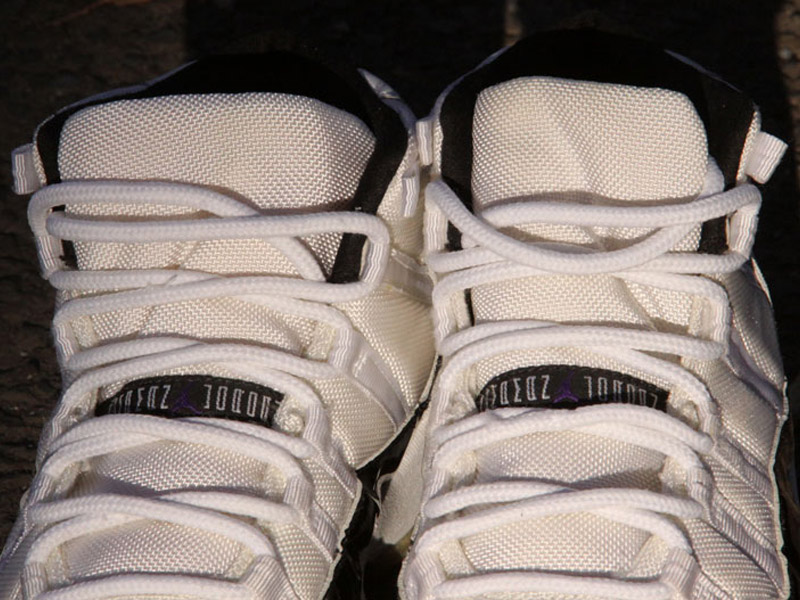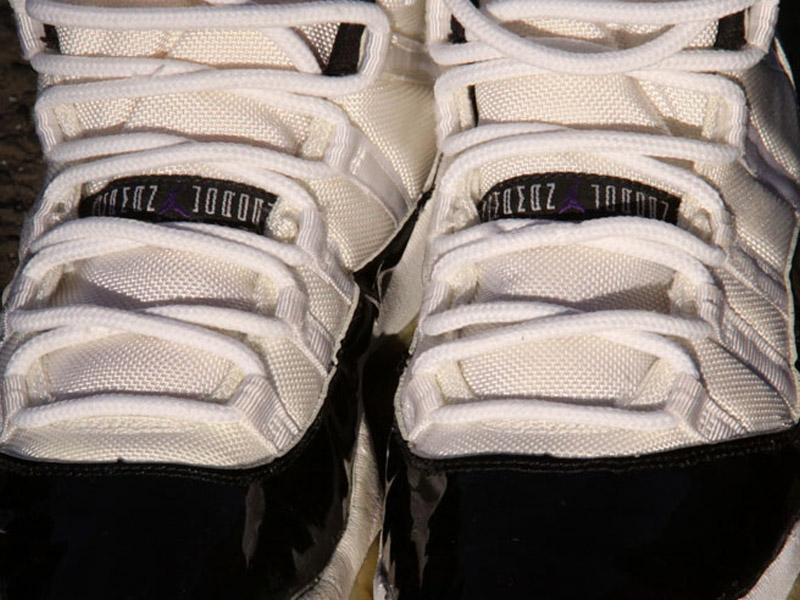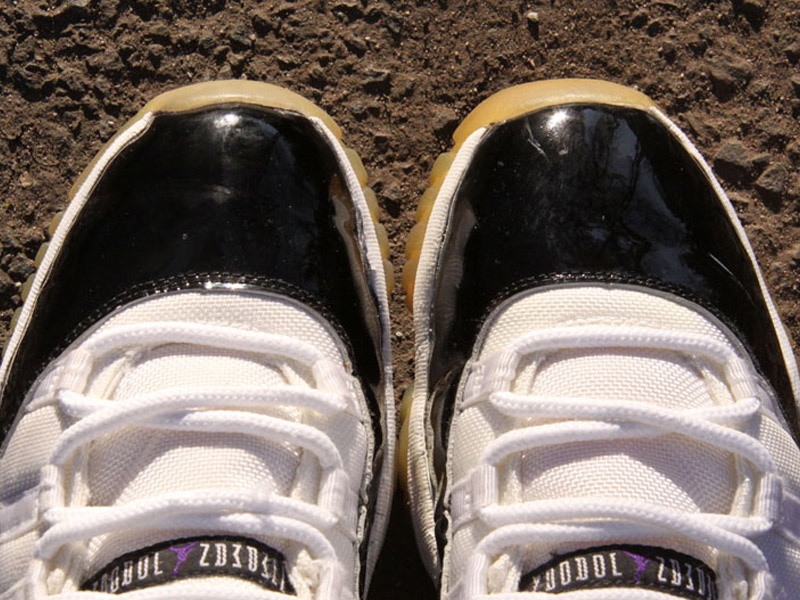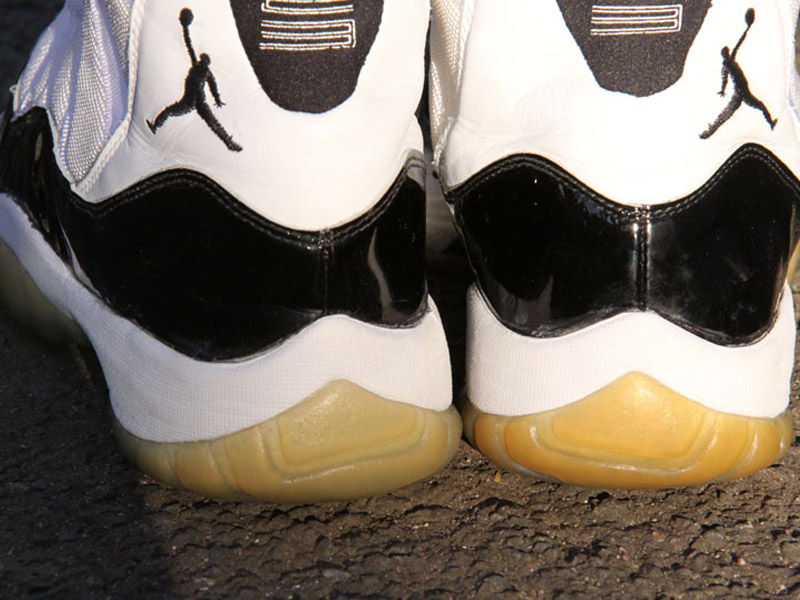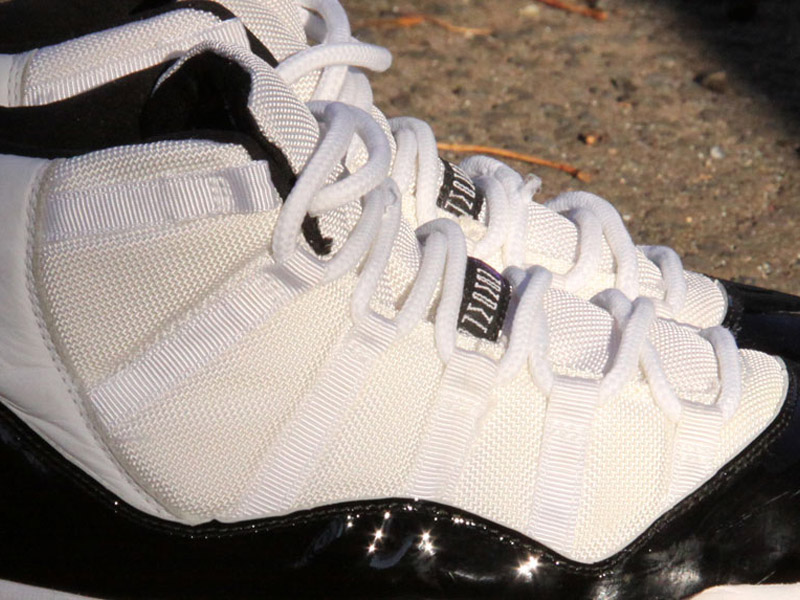 RELATED POSTS
ALSO POSTED IN...