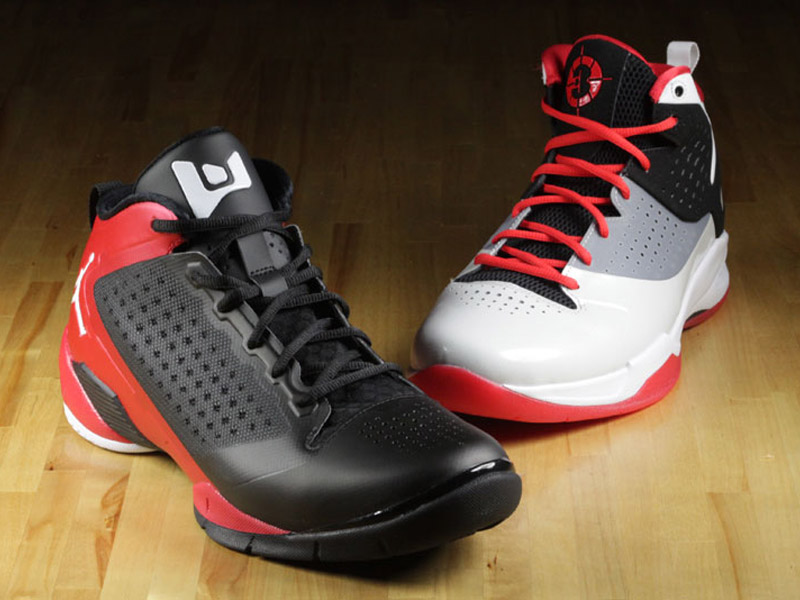 Improving on the successful blueprint from Dwyane Wade's first signature Jordan shoe, the super-lightweight Jordan Fly Wade, the Fly Wade 2 offers a sleek look with some nice tech upgrades and a fresh new logo sure to turn heads. Check out how the two models stack up side by side in our detailed photo comparison.
The NBA is a league of super-star talent, with newer generations continuing the blazed trail left by the lasting legacies of Michael Jordan, Magic Johnson, Larry Bird and other former greats. At the forefront of this charge is Dwyane Wade, who, by the age of 29, has earned an NBA Championship alongside a plethora of All-NBA honors, and continues to be a leader in a number of statistical categories every year. In 2010, Jordan Brand welcomed Dwyane Wade to its exclusive roster of athletes, and in May of 2011, Wade's first signature shoe, the Jordan Fly Wade, was unveiled. This December, the sequel to the Fly Wade will launch, and to prepare you for the release of the Fly Wade 2, we bring you an in-depth comparison of the first two installments of Dwyane's budding tenure with Jordan Brand.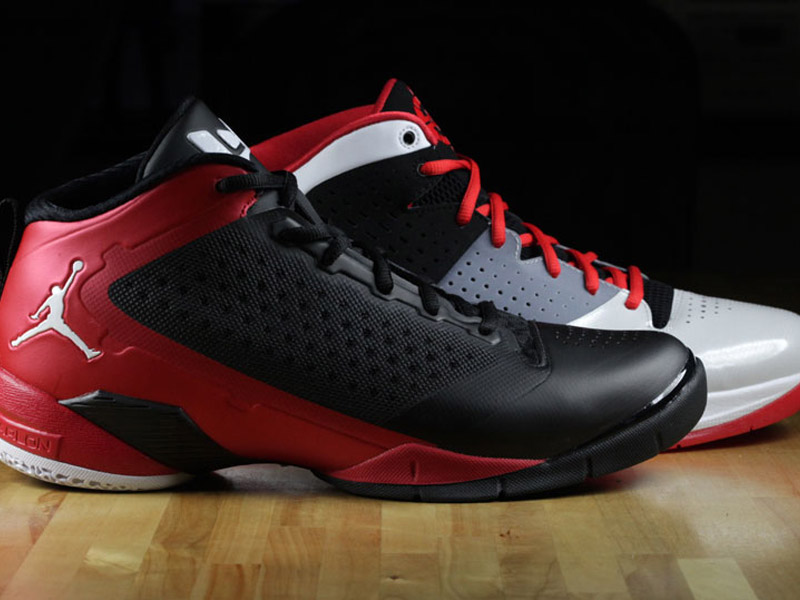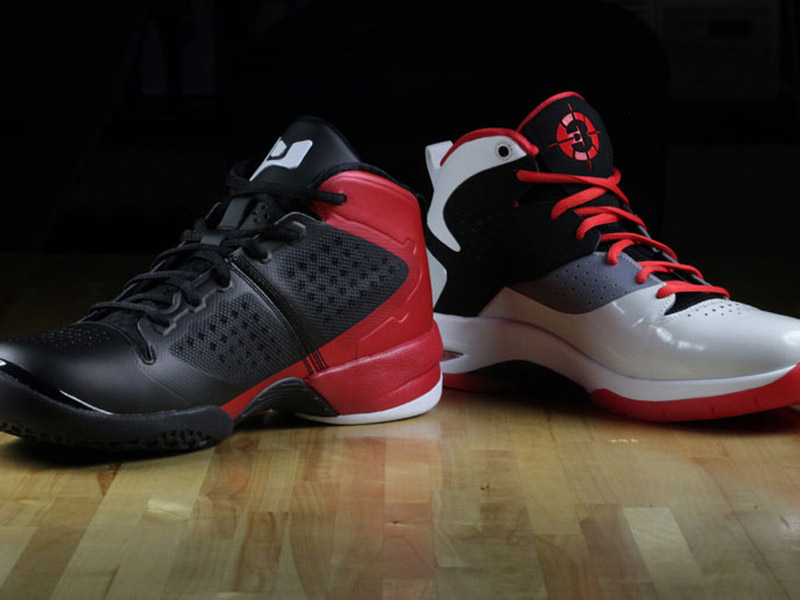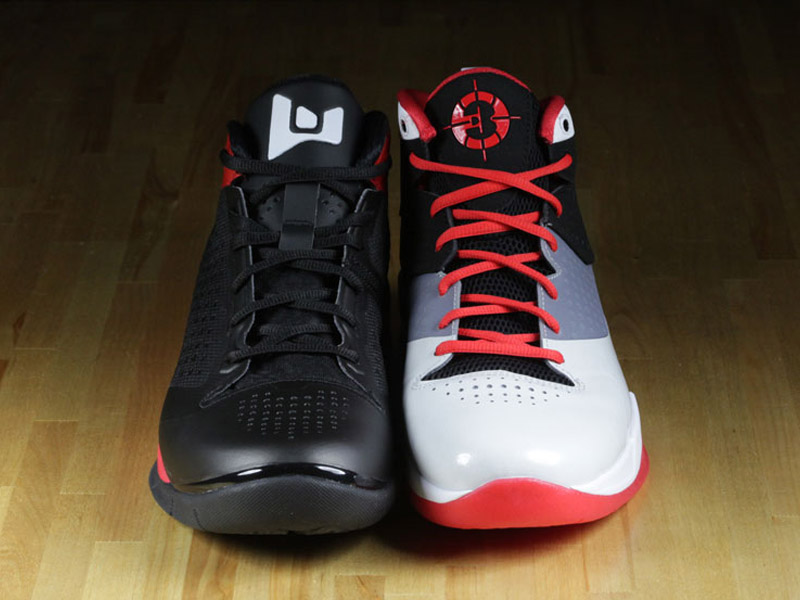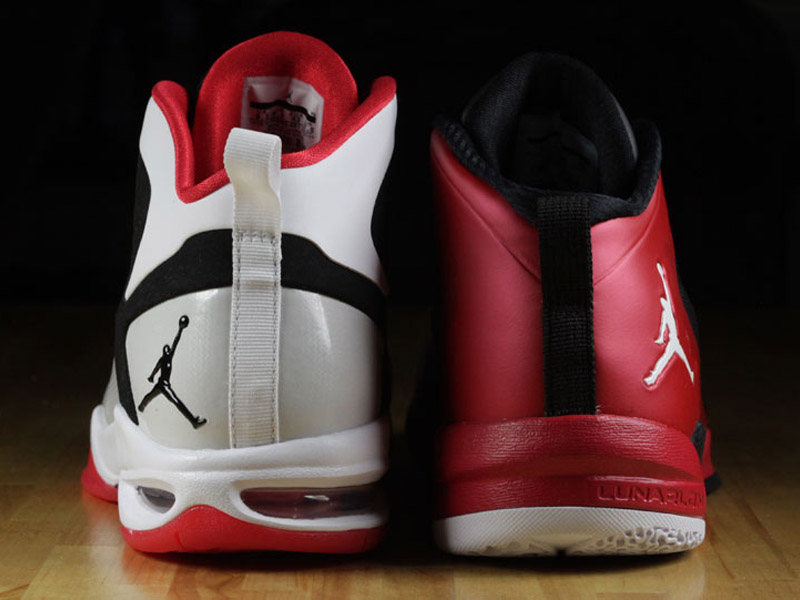 The Jordan Fly Wade was the perfect extension of Dwyane Wade's dominant game, as it provided the lightweight and sturdy support required for his fast-paced movements. Key elements like the asymmetrical collar that promoted an increased range of motion and the external TPU midfoot shank plate for torsional rigidity enabled Dwyane to be at the top of his game on court, feeling and looking right on the way to Miami's capturing of the Eastern Conference crown. The Jordan Fly Wade 2 builds upon the success of the original by implementing state-of-the-art technology like Hyperfuse, a multi-layered composite that allows for a seamless, one-piece construction, and a molded Ortholite sock-liner to help contain the foot and provide an exceptional step-in feel.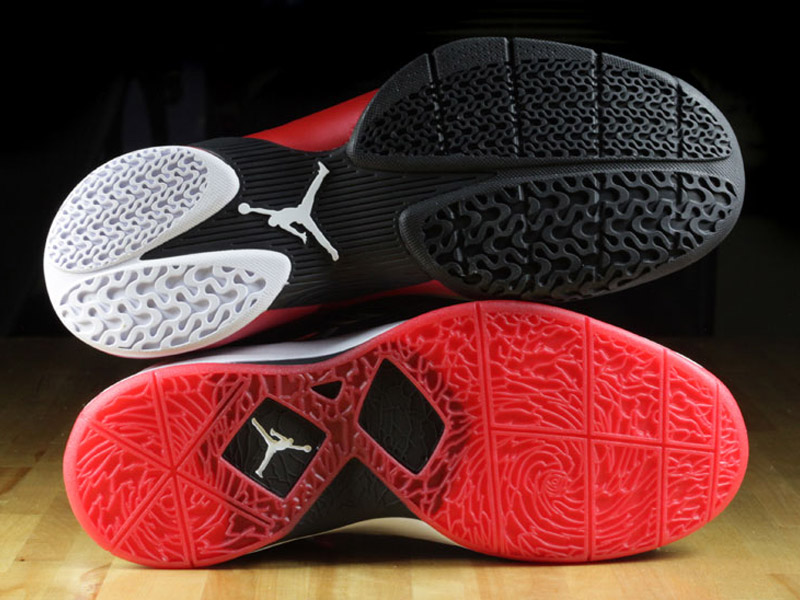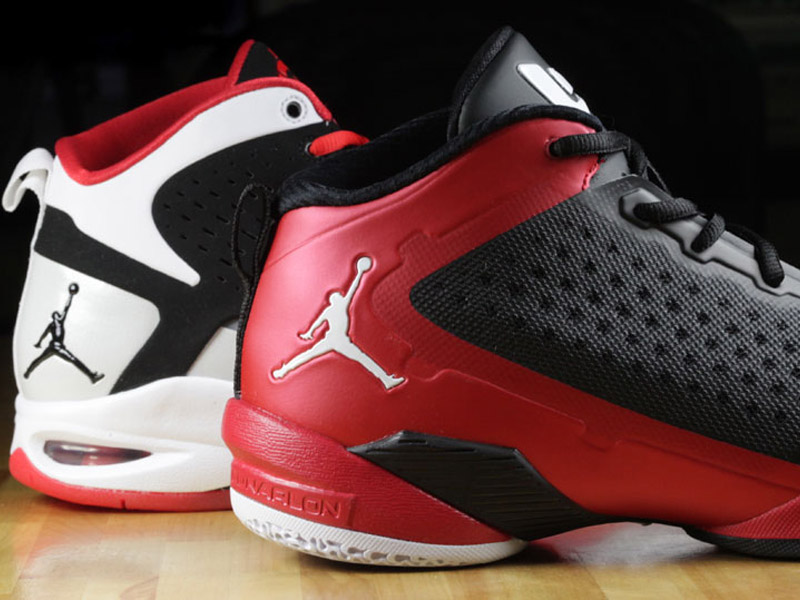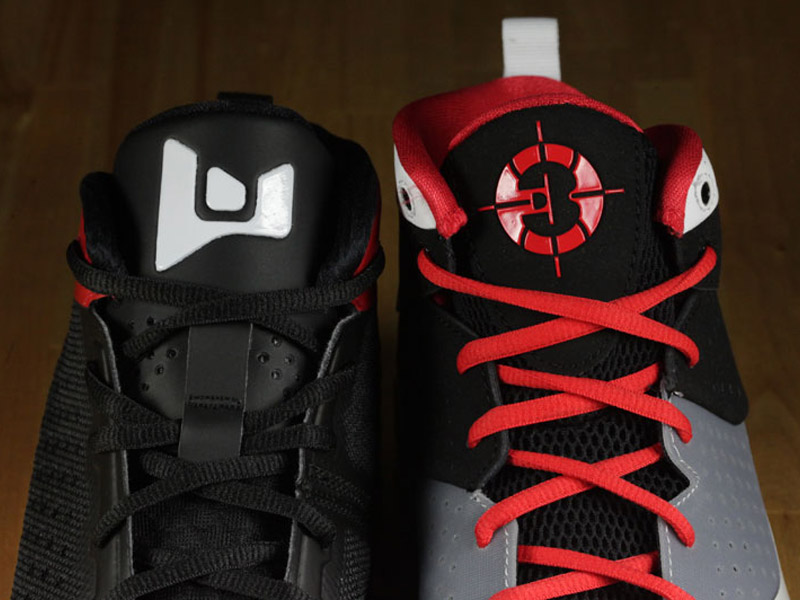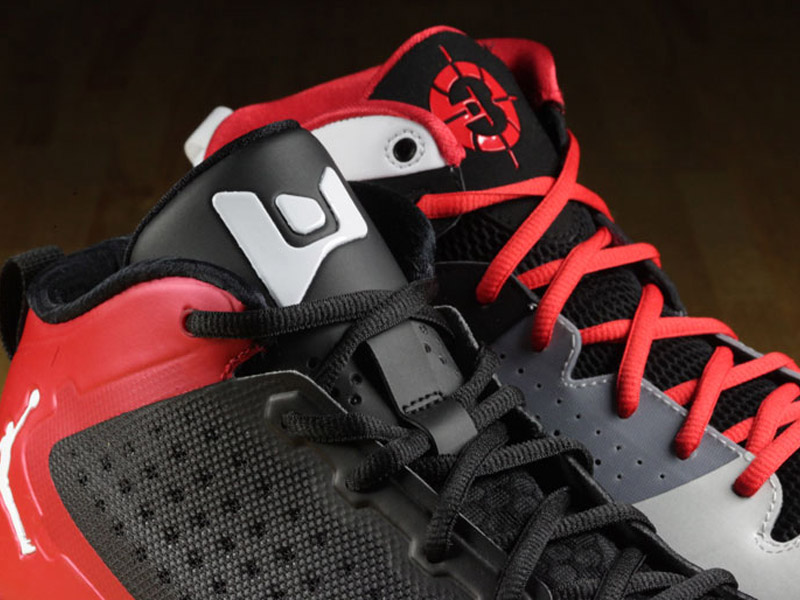 Some other notable changes from the Jordan Fly Wade to the Fly Wade 2 is the longer TPU shank, which extends three-quarters of the foot base as well as partially across the heel and forefoot, and the basketball-specific Lunarlon midsole carried in a Phylon construction for additional impact cushioning and support. The ample perforations and exposed mesh on the upper provide for maximum cooling and ventilation, and the revised outsole traction is tailored specifically to Wade's superior game. Finally, the most visually notable change on the Fly Wade 2 is the all-new Jordan Wade logo, which features a stylized "W" that can also be interpreted as a "3″ (his number) or an "E" (Eastern Conference) when rotated. Check out the comparison shots and make sure to get a closer look in person when they hit stores later this month.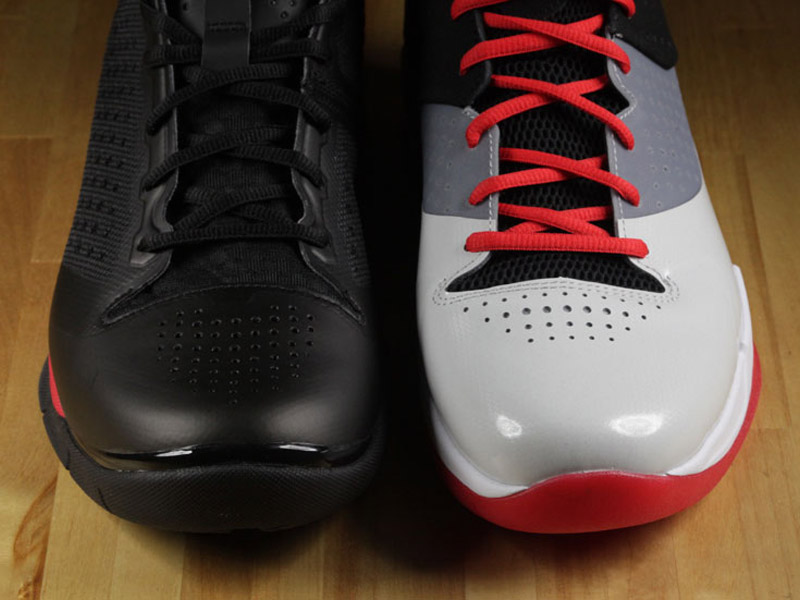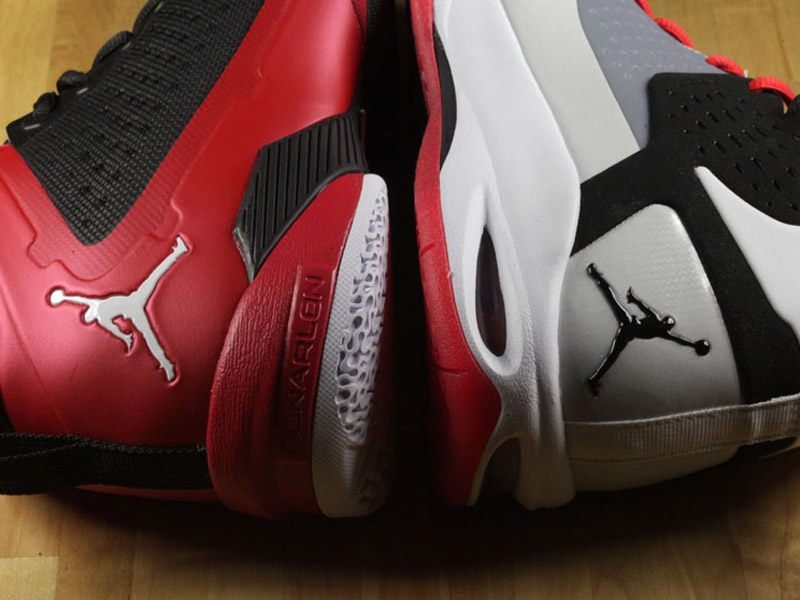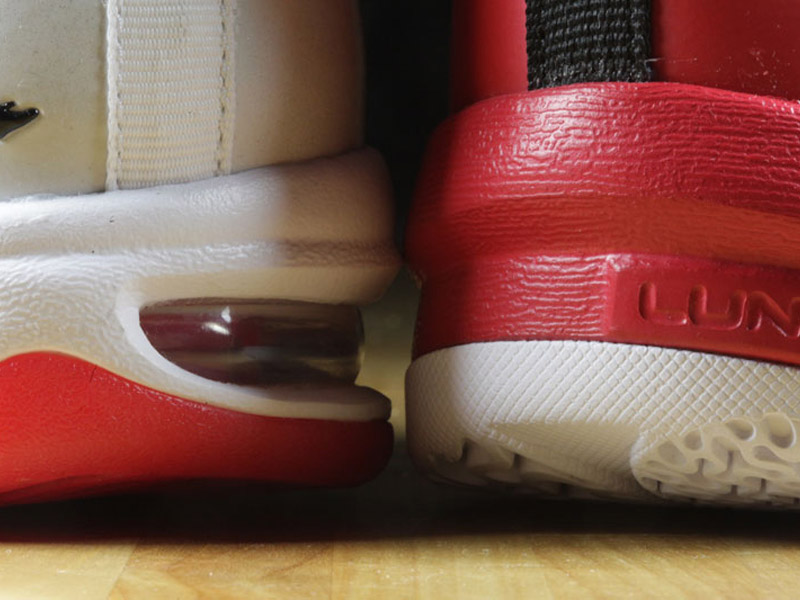 RELATED POSTS
ALSO POSTED IN...