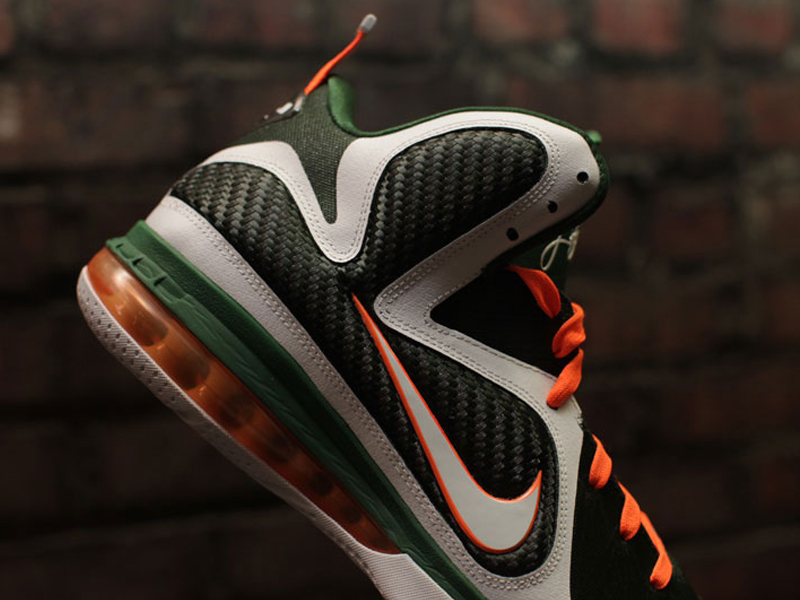 This season, three college teams will be flaunting specially designed colorways of the Nike LeBron 9. Before the Miami Hurricanes edition of the Nike LeBron 9 hits stores this weekend, check out our chat with lead Nike LeBron designer, Jason Petrie, as he gives us the inside scoop on LeBron's expansion into the college basketball world.
Sneaker News:  Was the decision for the LeBron line to outfit three college teams this year some preemptive planning to get the shoes out there in the event of a lockout or was it something that was in the works already?
Jason Petrie:  Well, it's something we've wanted to do and we talked about it numerous times, but there's a lot of factors that go into things like that. From the number of LeBron shoes we put out, to the schools that you work with to get that done and things like that. So it's something that we've talked about for a long time and I think what happened was, this was the perfect opportunity to try it. We did it with the LeBron 7 if you remember the grey pack we did with Eastbay and this was a chance to maybe elevate that, because we thought we could've done a better job of telling that story. This way, we're aligning ourselves with the schools and having the players wear it, knowing that the players wanna wear the shoes anyway. So why not give them something special.
Especially with the hype that was generated over the Kentucky LeBron 7's we did, we just wanted to have some more fun with that and see where it went. And that happened to coincide with the potential NBA lockout situation, so it was a no-brainer. If there was no lockout, it was still cool. Schools would do Midnight Madness and the kids would be playing in them and they'll be hyped. And if there was a lockout, then hey, college is where everyone will be watching basketball, so the shoe will still get some exposure and rep the school in a cool way.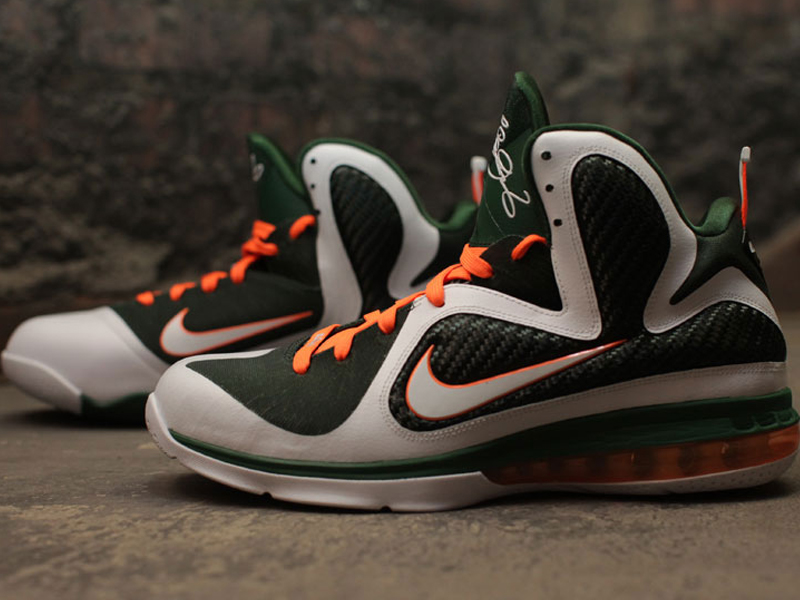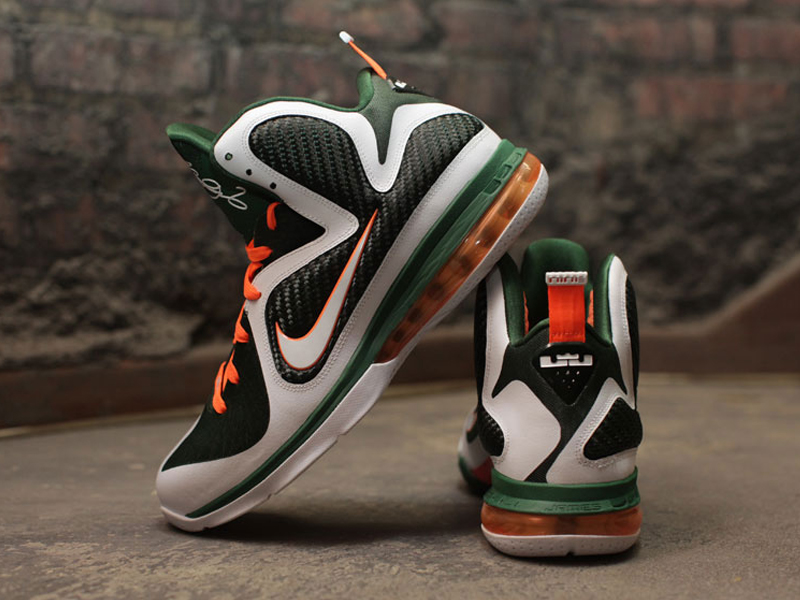 SN:  Can you give us a little insight into why these three college teams were chosen and how they're significant to LeBron?
JP:  You know, Kentucky, there's obviously a special relationship there with Coach Calipari and he has some close friends there that work with the organization. We just know that he has a relationship with the school and enjoys going to events there and being around the team.
With Ohio State, obviously with LeBron being from Ohio, that's potentially where he would have gone to college. He has a lot of friends who are students there, both on the team and off so there's an obvious tie there, as well as with Coach Matta. And as you've seen in some of the videos we've released, there's different aspects of these programs that relate to LeBron's game, so that's just another connection to the teams as well.
And then with The U, it's just to represent Miami. LeBron's new down there, but he knows some of those guys and obviously it's a storied program in many respects. We just wanted to expand LeBron's reach and do something a little unexpected. I've got a lot of friends who've been Canes fans for a long time and they get crazy… and they love their gear! So we thought it was a great way that we could drive energy for the players, the team and just LeBron in Miami and show some love to the Miami area.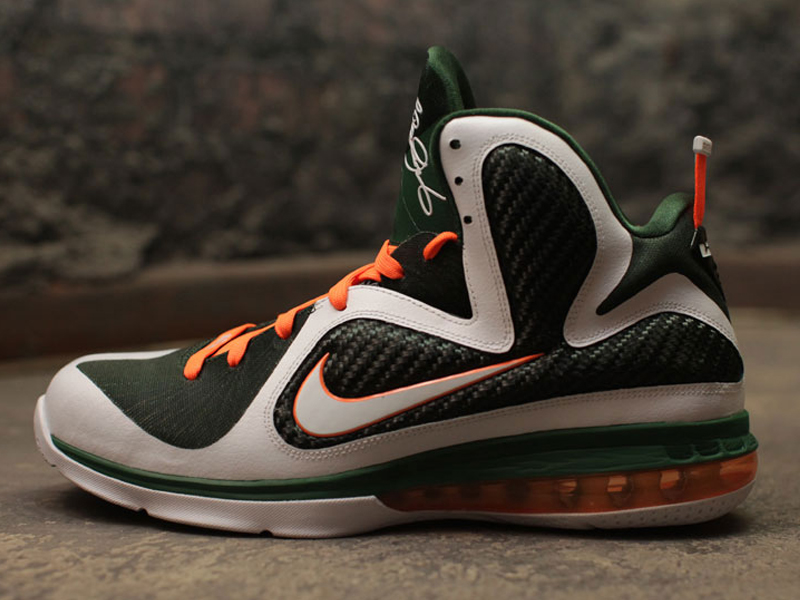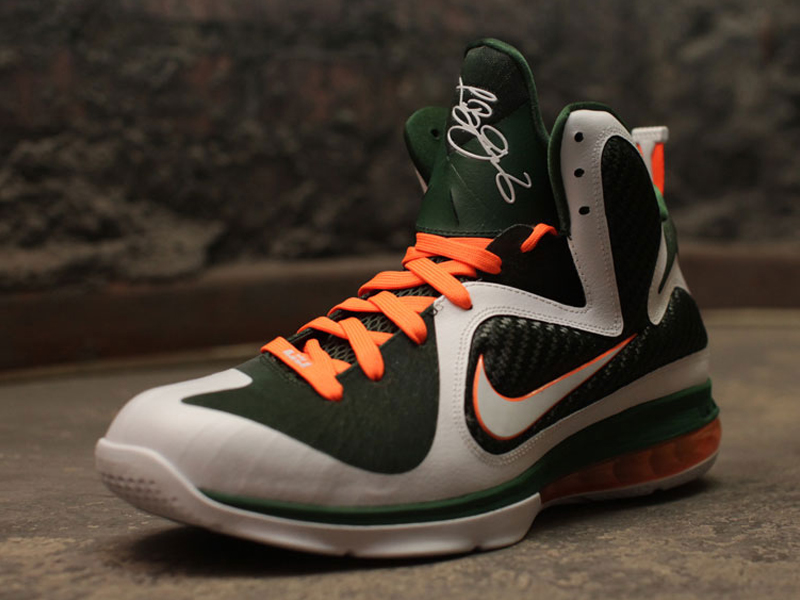 SN:  Is it cool to see the LeBron line and the shoes you've designed being showcased in new forums and allowing for all new color schemes?
JP:  Oh man, we've been wanting that for so long. Working with Eugene Rogers and Erick Goto who do our colors and graphics and Golnaz Armin who does materials – they've really been pushing for a long time to tell these deeper stories and put what we knew were cooler colors out there. But there were a lot of obstacles, both in-house and in retail, because we wanted to keep the traditional color schemes, because those are important and we still wanna cover our bases with those. But Eugene really has a vision and really takes pride in pushing the boundaries of color and moving color along and he's doing that now through LeBron. There were colorways of the 7 and the 8 that nobody saw that were crazy and they just didn't make it all the way through. But now because of shoes like the Flamingo V2, Entourage, Dunkman 8 PS, Sprites, with wilder colors, it's clear that people want more of that, so it enables us to go back in and really dial up the color.
Looking at The University of Miami, that story is tried and true, but those colors are crazy! They're immediately identifiable and the first time you see them on a LeBron shoe, it looks super fresh. That's the kinda shoes I wanna buy. You can always get your white/black/red. That's a staple and a must have, but when you get into these other colors, you can really delve deeper into the life of LeBron and the storytelling of the shoe, and they can really become special items.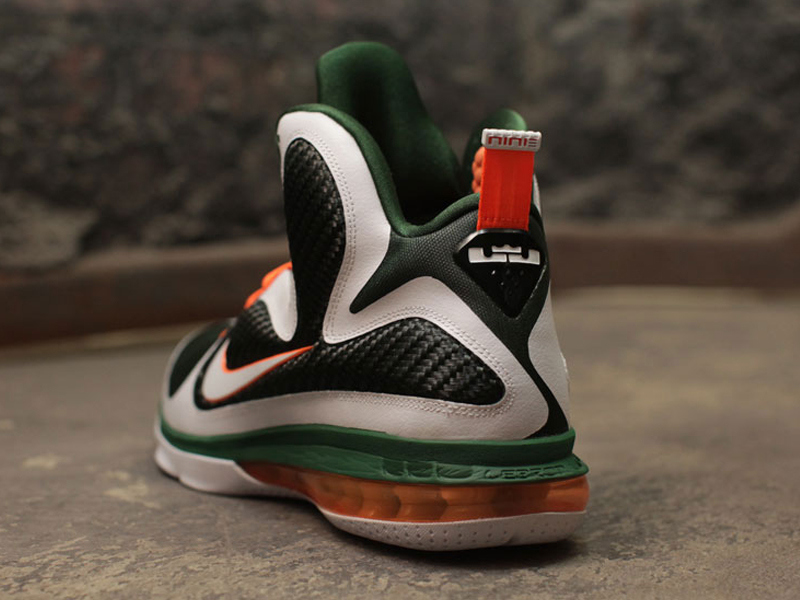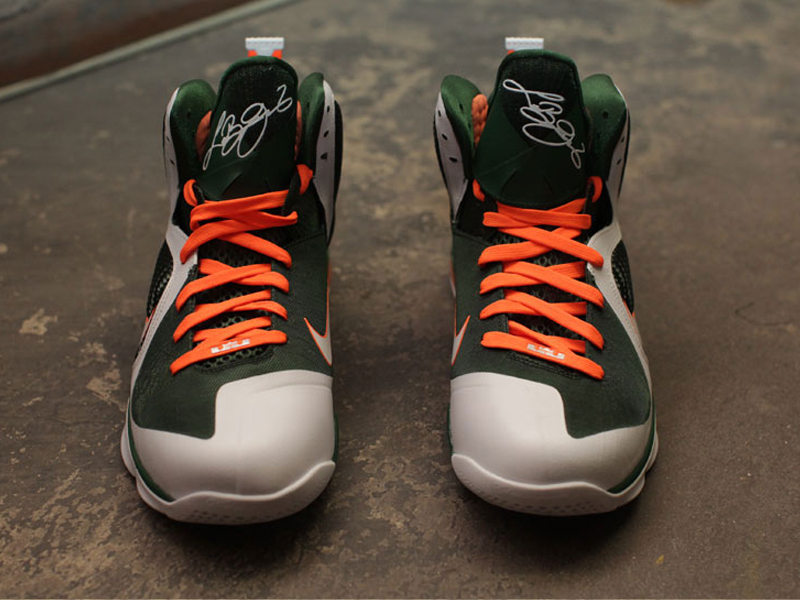 SN:  With the NBA, you have league policies and restrictions on footwear that you have to work around. Is it the same thing with college colorways or do they allow for some more freedom?
JP:  With college, you have team rules and you've got NCAA rules, but it usually comes down to the team and the coach and just depends on the program. So there's definitely stuff you've gotta work around, but we've got great relationships with all our Nike schools and we usually kinda know their ins and outs as far as what they can and can't do. But for the sake of these three schools, we worked with them especially on what they wanted them to look like to make sure that they wear them and that we get them out there.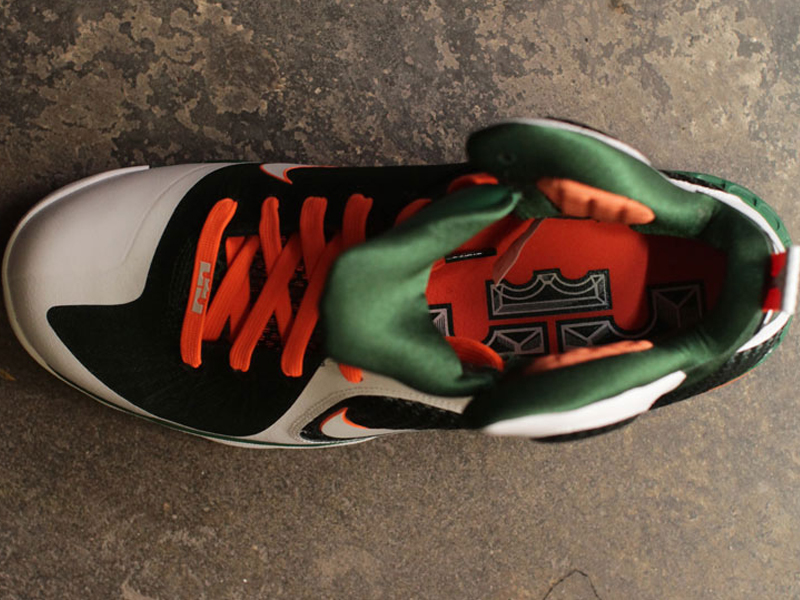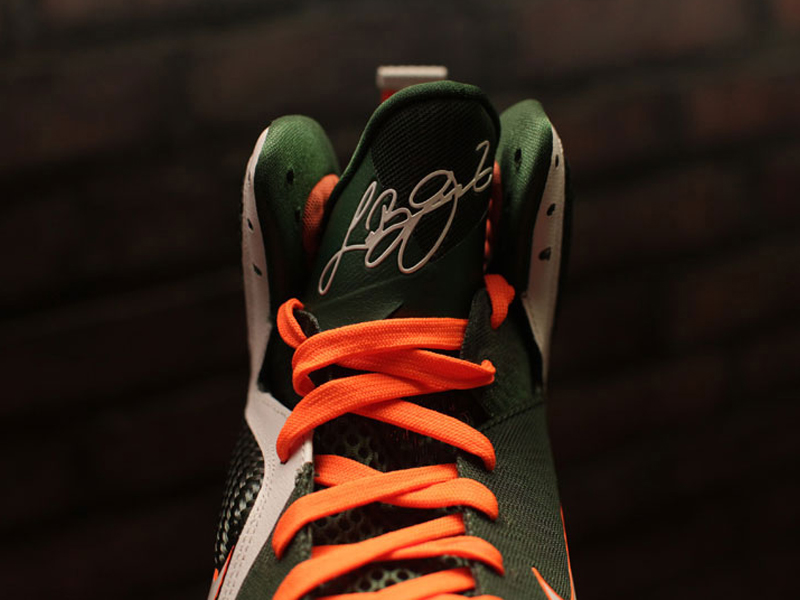 SN:  In the case of the three LeBron teams, will we be seeing more special editions and PE's popping up over the course of the season?
JP:  I can't say yes or no, but I will say that we've really tried to limit what LeBron colorways we make. We'll give LeBron some PE's and keep his special, but we want to release anything else that we can. There's ends up being a lot that we can't do, because we can only release so many, so even if there were more PE's it's tough to find room to release all of those. There may be a time, who knows, if one of the teams makes the Final Four, there could very well be an opportunity to do something special for those guys, but we haven't done it at this point, but there's certainly the potential to. Those kinda things are always decided on a "need to decide" basis when it comes up. Or if LeBron says, 'Hey, I've been hearing from these guys that they want a special colorway'. So with that, it's really in his hands pretty much.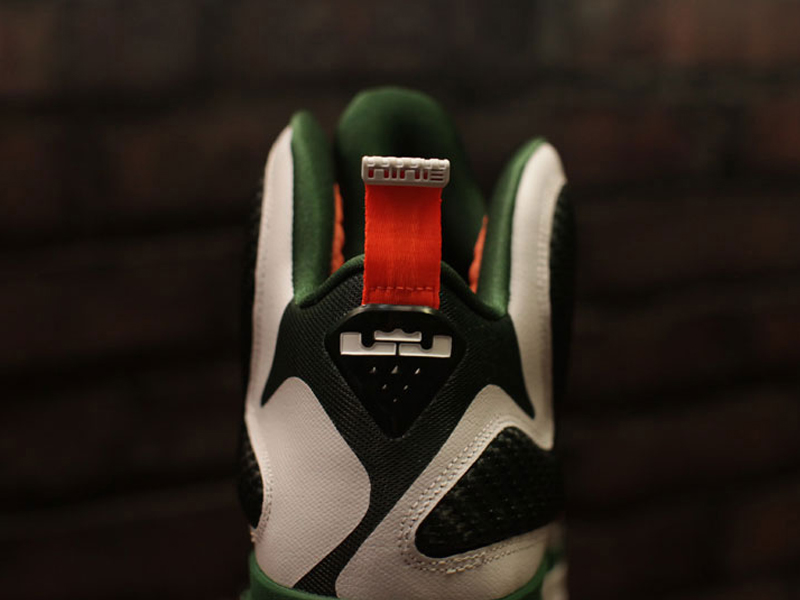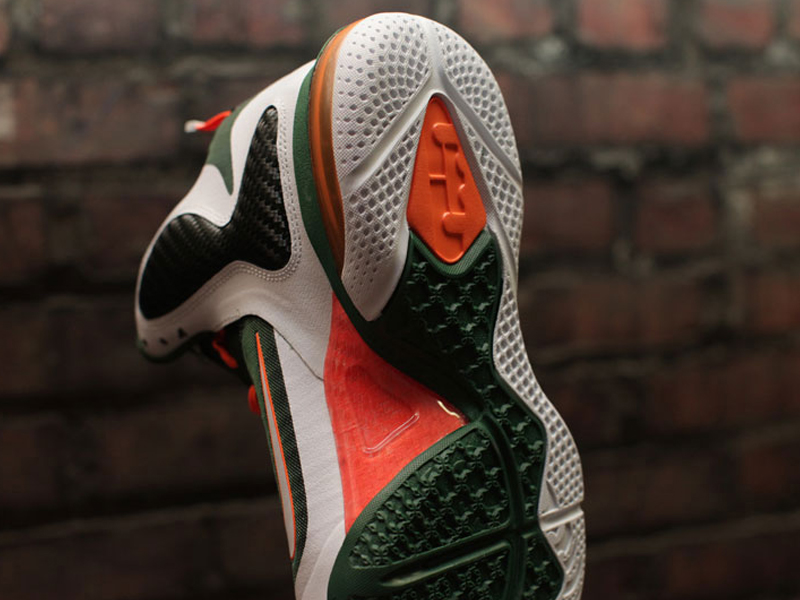 SN:  Coming from NC, we're sure your college basketball roots are already firmly planted in one camp or another, but will you be rooting for Miami and the other two LeBron-outfitted teams a little more now as a result?
JP:  Oh yeah, absolutely! I have some affection for Kentucky and really, I just love college basketball anyway. And anybody that wears LeBrons automatically has my support out there. ( Laughs) So, you can bet I'll be rooting for those teams. A.B.C. – Anybody But Carolina.
SN:  So I guess we don't need to ask Duke or North Carolina?
JP:  Duke for sure. Carolina's gonna be tough this year though. They have a good squad.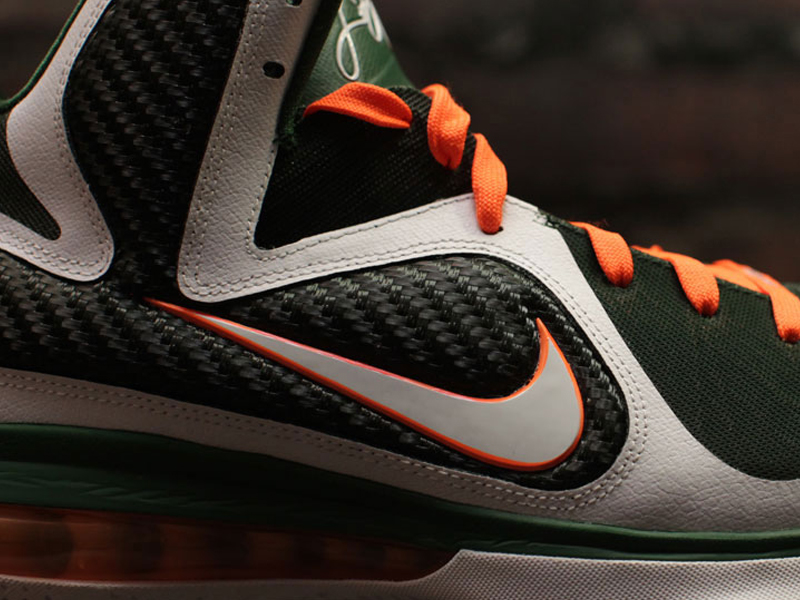 RELATED POSTS
ALSO POSTED IN...