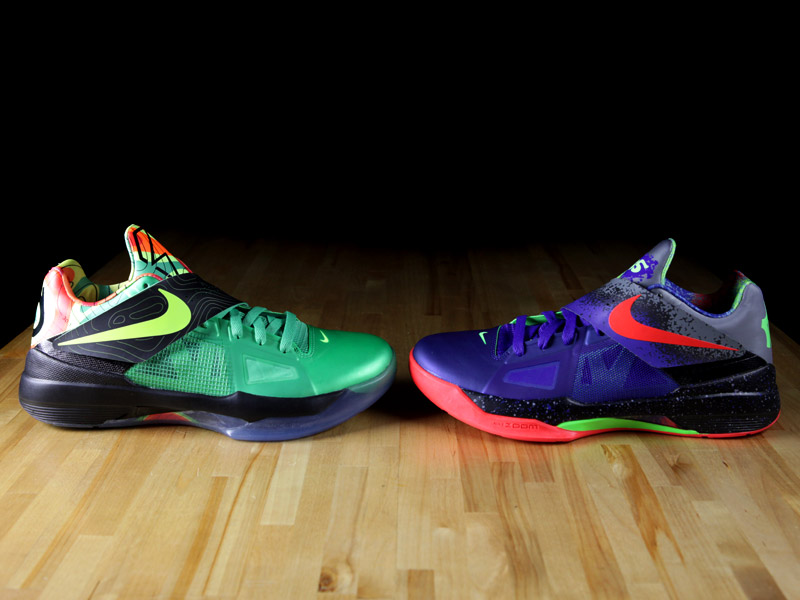 Two special colorways have launched Kevin Durant's Nike Zoom KD IV into a new stratosphere of signature sneaker stardom. Want to see how they size up side by side?
Montrose Christian, Texas, Seattle, Oklahoma City, Scoring Titles, @KDTrey5, #BasketballNeverStops, Nike Zoom KD IV – the Kevin Durant timeline is like a freight train moving full speed ahead, with new milestones being collected at raging speeds. Durant's Nike signature line is now at its fourth installment, releasing worldwide in early December in some great colorways, but what stole the spotlight was a nice combo of super high-energy colorways never before seen on a Nike Zoom KD shoe. The concepts behind both shoes dug a little deeper beyond Durant's stoic demeanor and discovered some interesting details about his personality and life, transferring them both with ease onto the Zoom KD IV.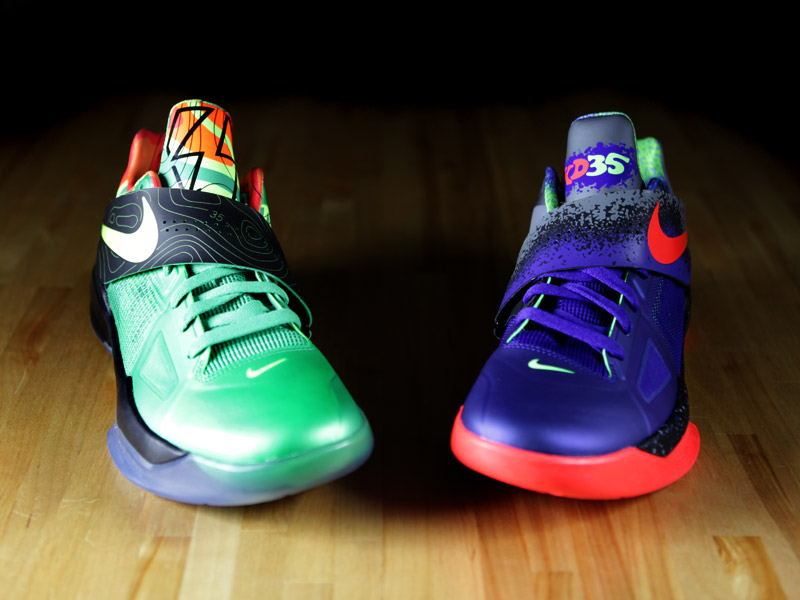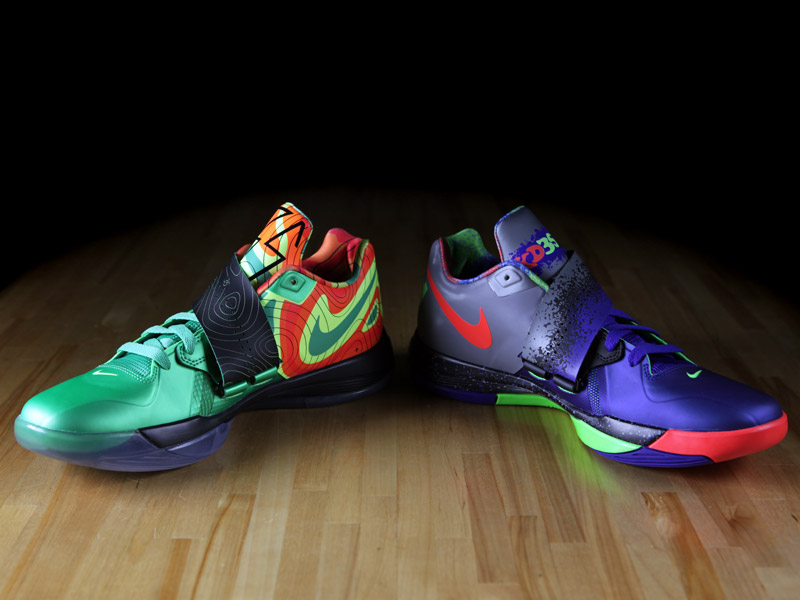 The first release was the 'Weatherman', colored in a vibrant Green, Orange, and Yellow upper with Doppler-effect detailed graphics on the upper and a thermo-mapped image of Durant's actual footprint on the bottom of the shoe. The Weathermans were released at select Foot Locker House of Hoops retailers and sold out immediately, becoming one of the hottest commodities of the Holiday season. What made the Weatherman so special was that it was a tribute to Durant's own early career aspirations; when asked if professional basketball wasn't a possibility, Durant revealed a desire to become a TV weatherman, something he had a curious passion for since he was a child.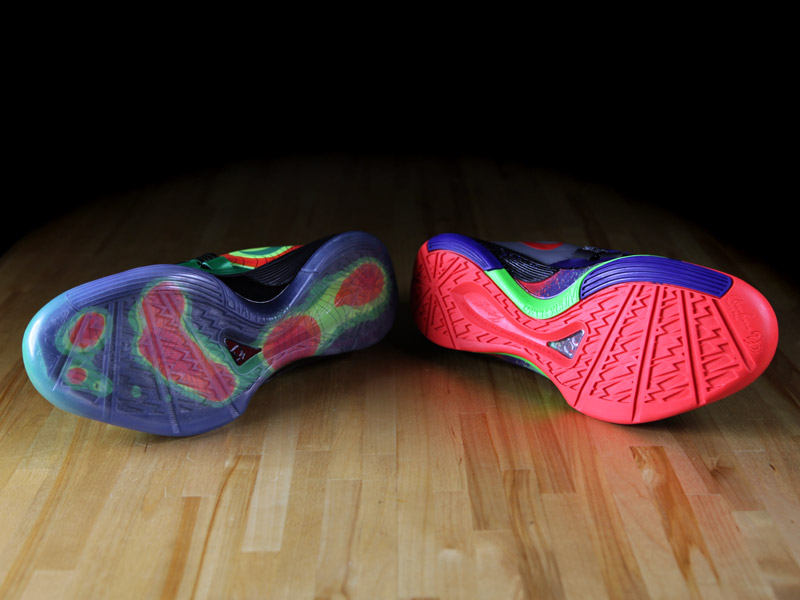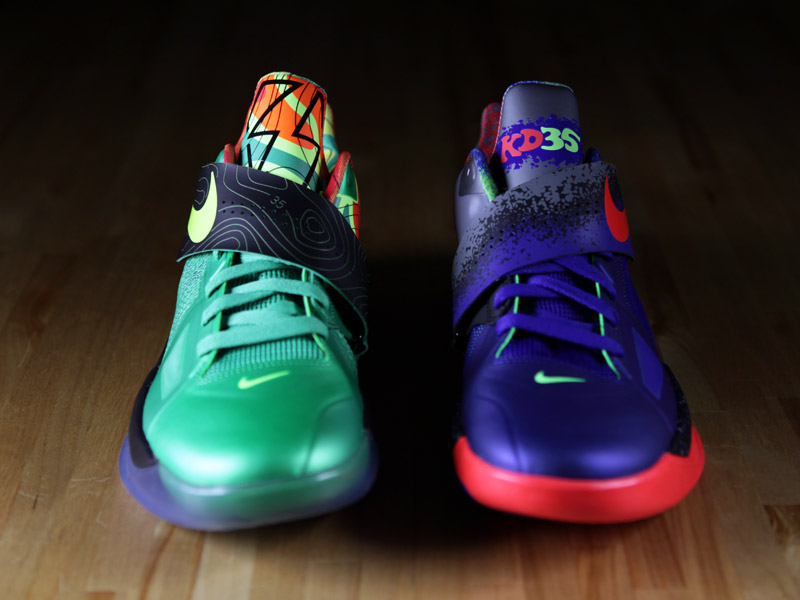 The second KD IV release saw the 'Nerf' colorway as perhaps the perfect depiction of how Kevin Durant distinguishes himself from his fellow signature Nike Basketball athletes. Kobe Bryant's always been off the grid and viewed as a family man, despite recent troubles, while LeBron James has been about his 'brand' with a strive to become the most marketed NBA player since Jordan. But since coming into the league, Durant has always shown that he's a kid at heart, and at the young age of twenty-three, he reflects the current generation of social media infatuation, taking to Twitter to get his own personal messages out. The 'Nerf' is a tribute to Durant's child-like approach to a man's game; the Nerf company is one of Durant's favorite childhood toy companies, and with a functional basketball hoop that doubled as a box for the brightly-colored kicks, the Zoom KD IV 'Nerf' served as one of the most memorable releases of the year, catapulting the Zoom KD IV line on equal ground with the Zoom Kobe and LeBron signature lines when it comes to desirability.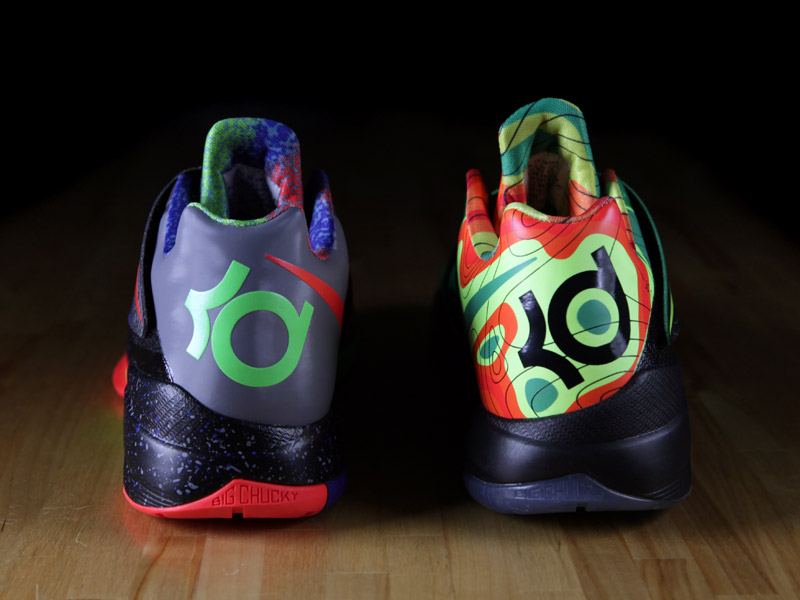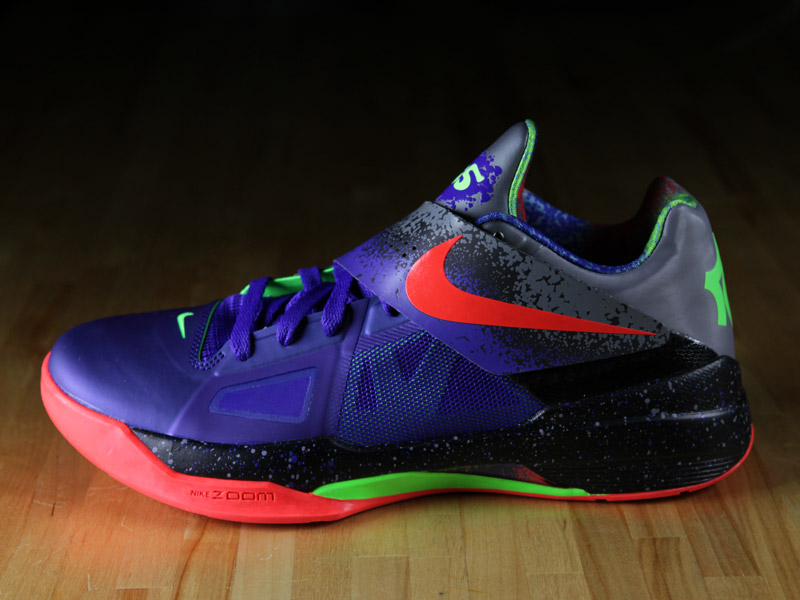 In the larger picture, Kevin Durant's 'Weatherman' and 'Nerf' act as the tip of the massive iceberg of potential for KD and his signature sneaker line. With a few other special edition Zoom KD IV releases on the way and an ongoing saga of Zoom KDs to arrive in the future, we can truly witness the evolution of a player through his sneaker designs, and eventually, when Durant is recognized as one of the greatest players to set foot on an NBA court, we can look back at the 'Weatherman' and 'Nerf' as two of the marquee Zoom KD releases in history and the first to have people scrambling for a pair of his shoes.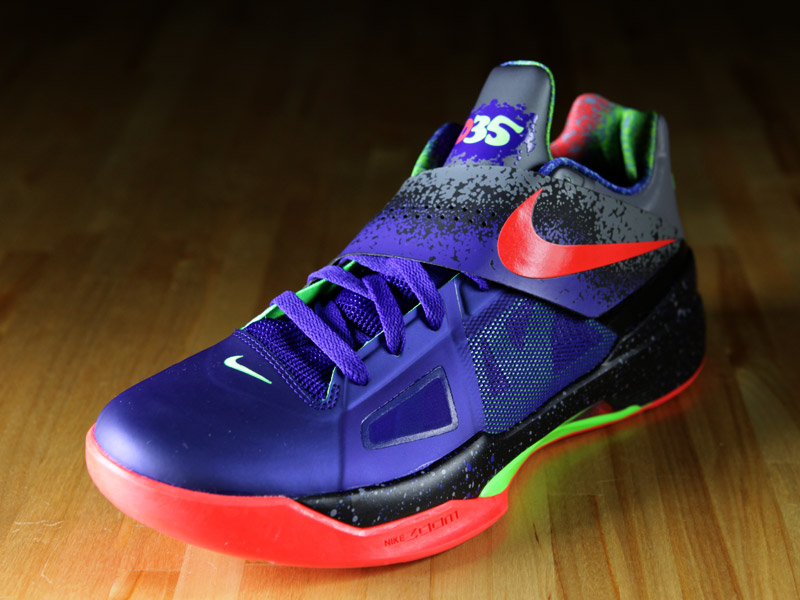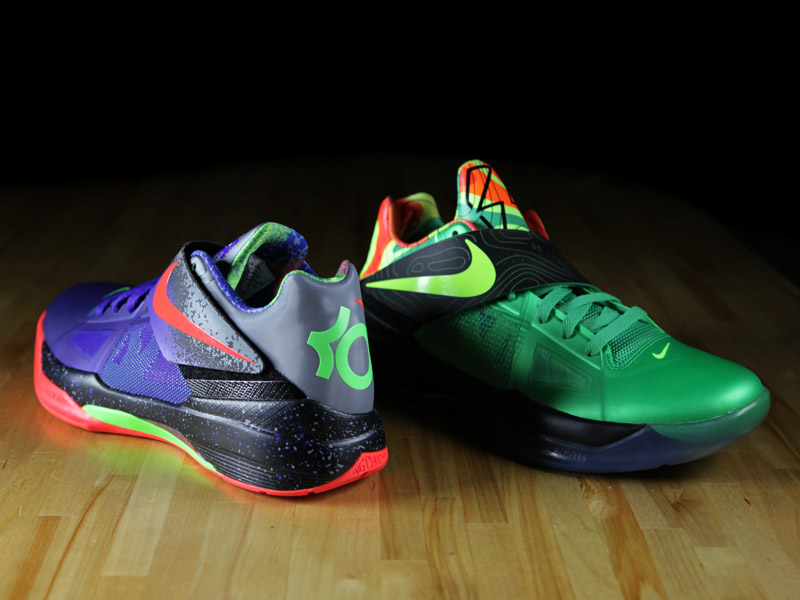 RELATED POSTS
ALSO POSTED IN...