June 12th - Posted By Teddy 'Roo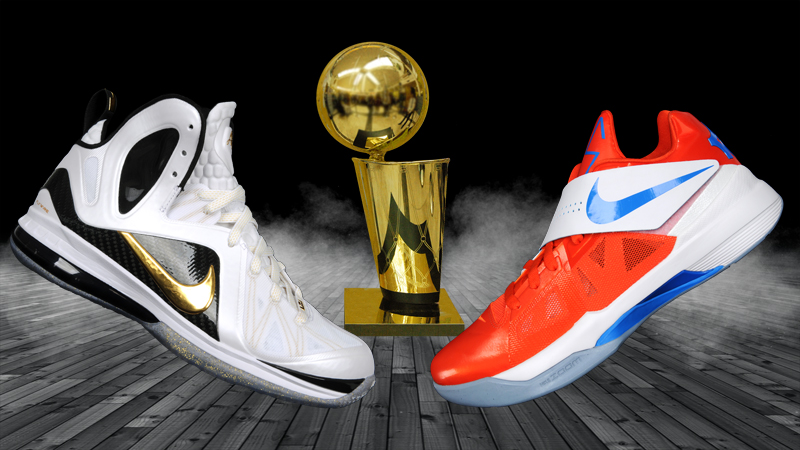 The NBA Finals between the Thunder and the Heat begin tonight in Oklahoma City. Though many of the shoe companies will create new colorways for their athletes during the Finals, we thought we'd put together a post of the possibilities we might see on court during this series.
Let's take a look at the Heat first.
LeBron James – Nike LeBron IX Elite
LeBron James had one of the most technologically advanced basketball shoes designed for him by Nike this season. Then Nike designed him an even more high performance shoe for the playoffs in their Elite pack release. James has been wearing assorted Player Edition versions of the LeBron IX Elite throughout the playoffs.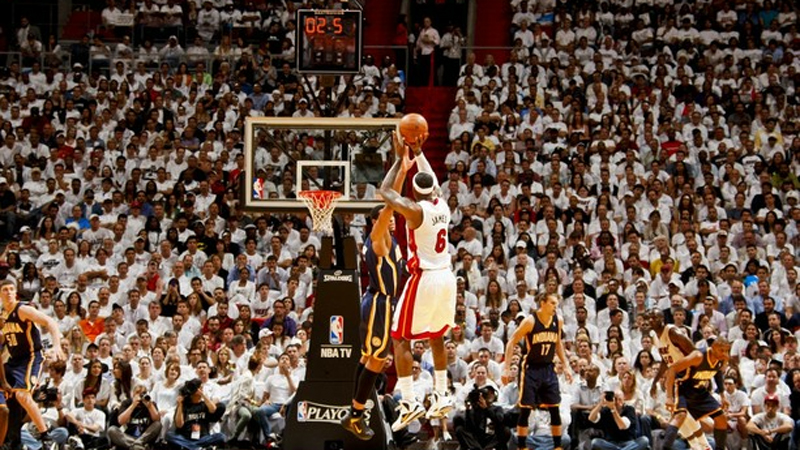 via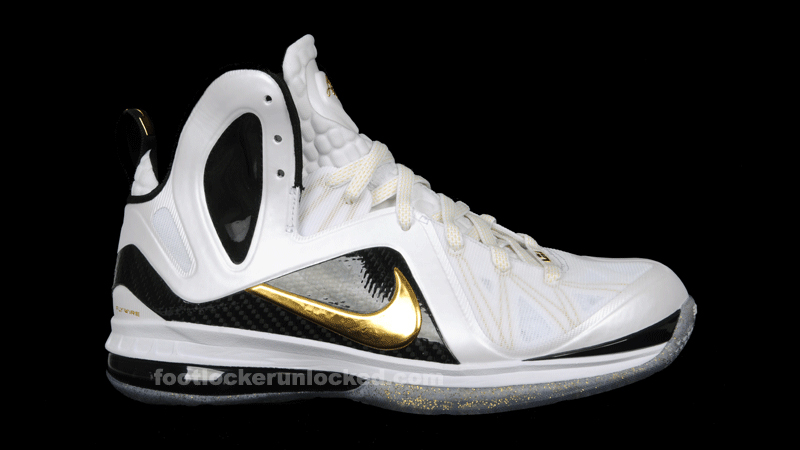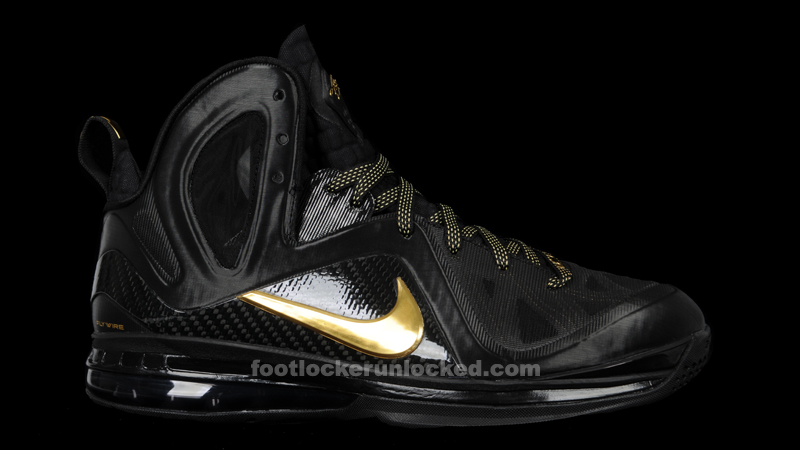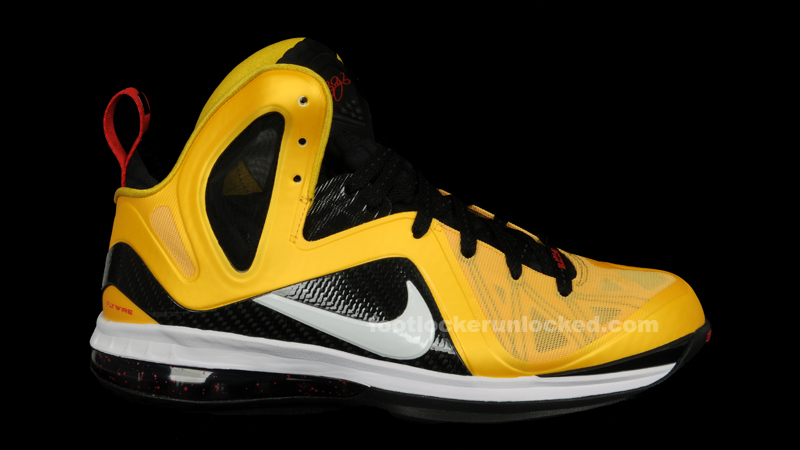 Dwyane Wade – Jordan Fly Wade 2 EV
Dwyane Wade is the only Jordan brand player with a signature shoe to make the Finals. He had a spell during the regular season where he was wearing Jordan Retro XIVs but he has been in his signature Fly Wade 2 EV for the entirety of the playoffs to this point.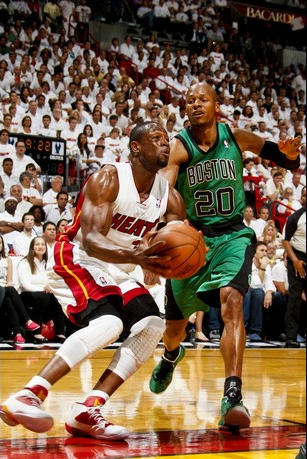 via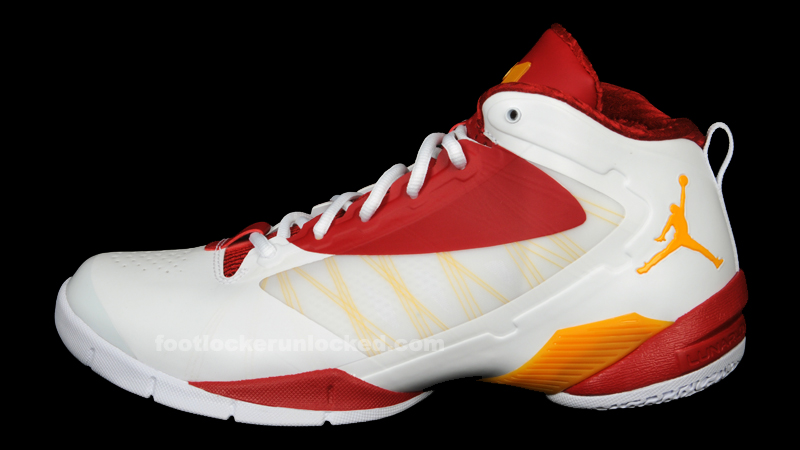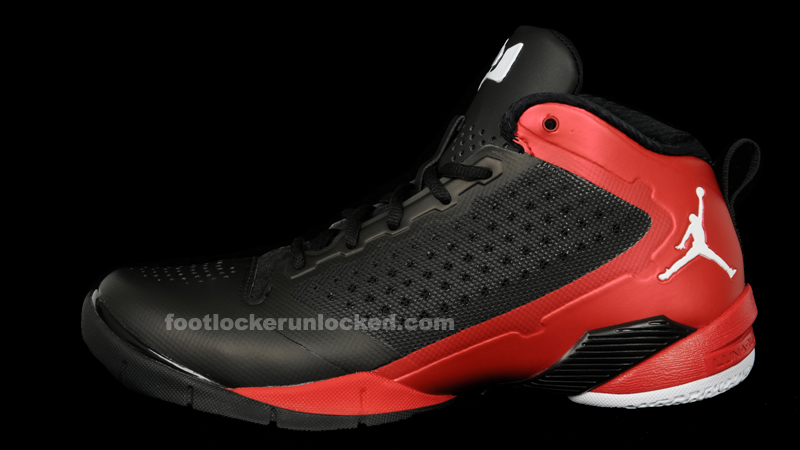 Chris Bosh – Nike Hyperdunk 2011 Elite
Chris Bosh is a Nike player and has worn numerous shoes during the regular season but he seems to have settled on the Nike Hyperdunk 2011 Elite during Miami's playoff run. When he's not in a Player Edition, Bosh will still change the laces up to give him some extra on-court flair.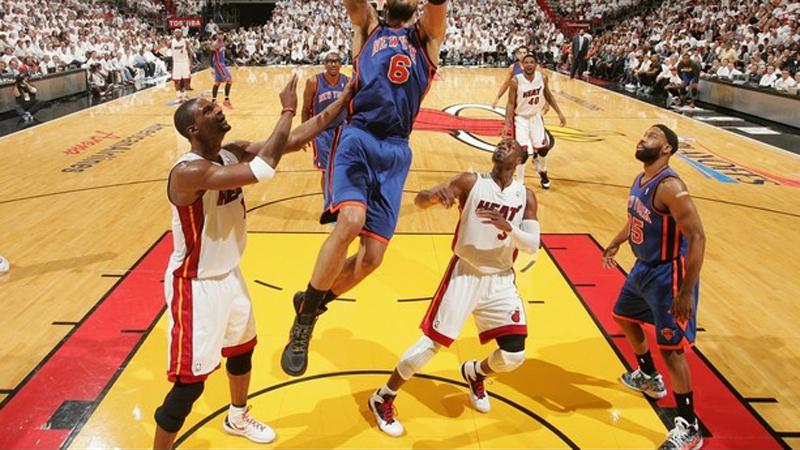 via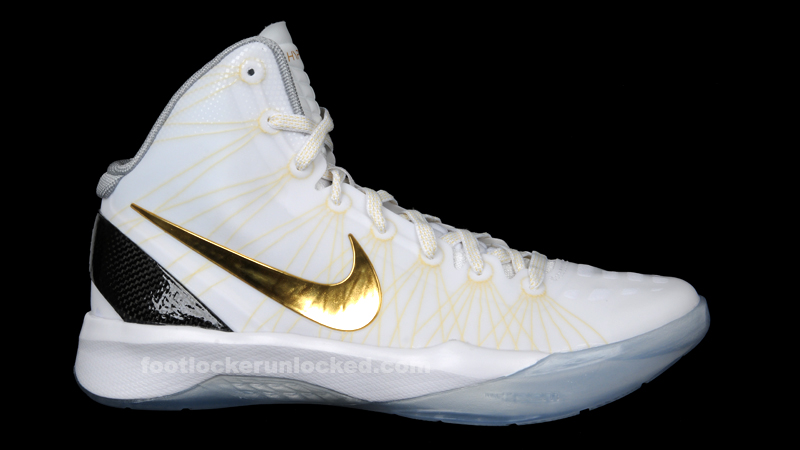 Now, on to the Thunder.
Kevin Durant – Nike KD IV
Kevin Durant has had one of the most successful signature shoes of the year, not to mention his on-court performance. He's been in Player Editions of his Nike KD IV all playoffs long and we don't expect that to end any time soon. While KD's playoff kicks aren't available to the public right now, here are some that we've got in Thunder colors.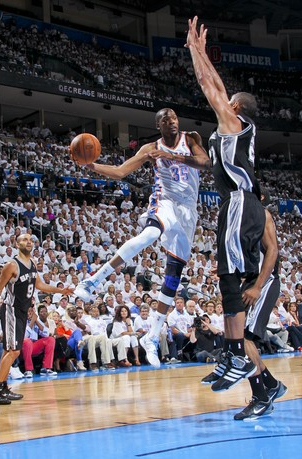 via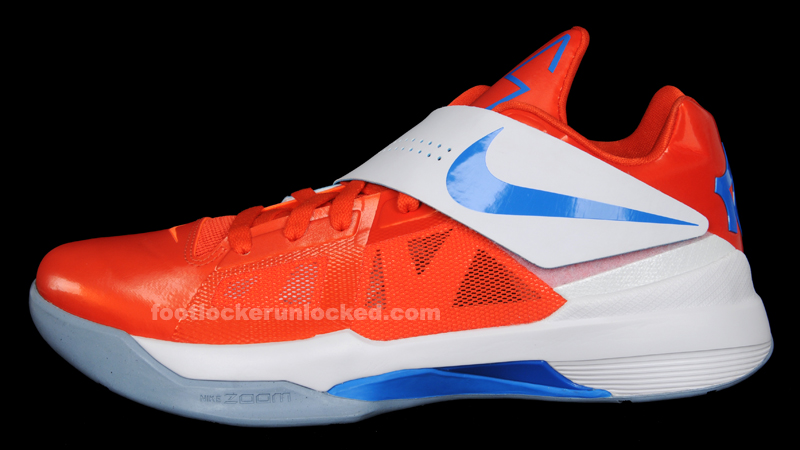 Russell Westbrook – Nike Hyperfuse PE
Russell Westbrook received his own Player Edition Nike Hyperfuse 2011 at the beginning of the season, which you can see in the Foot Locker photo below. However, as you can see from the game picture below, Westbrook has been rocking a Player Edition Hyperfuse 2012 in the Playoffs which will be released around Olympic time.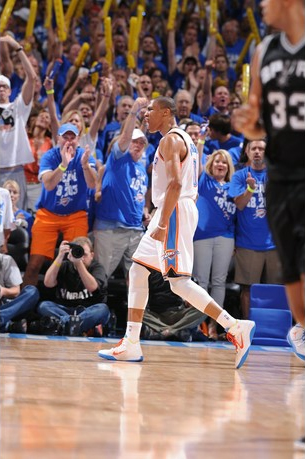 via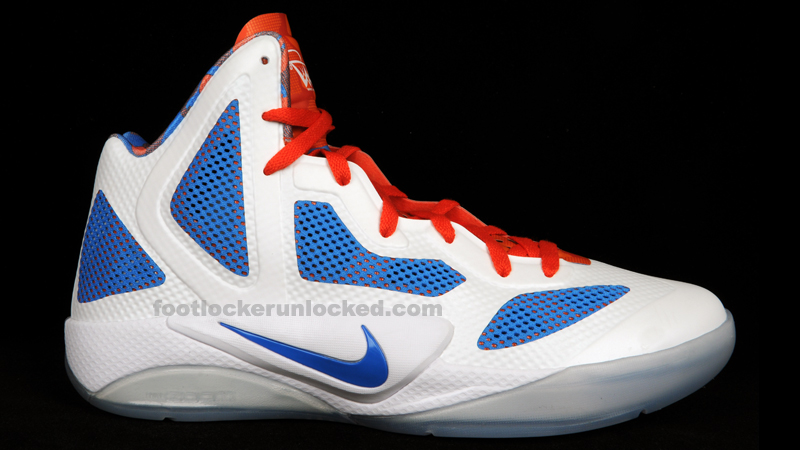 James Harden – Nike Hyperdunk Low PE
Harden usually plays in a Player Edition Nike Hyperdunk with Thunder colors but we caught him playing against the Spurs in Jeremy Lin's Player Edition. Harden has also rocked player edition Nike Kobe VII Elites on court during the playoffs.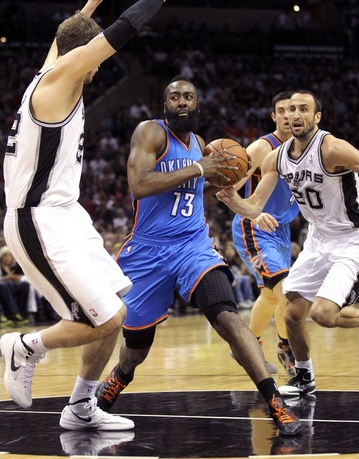 via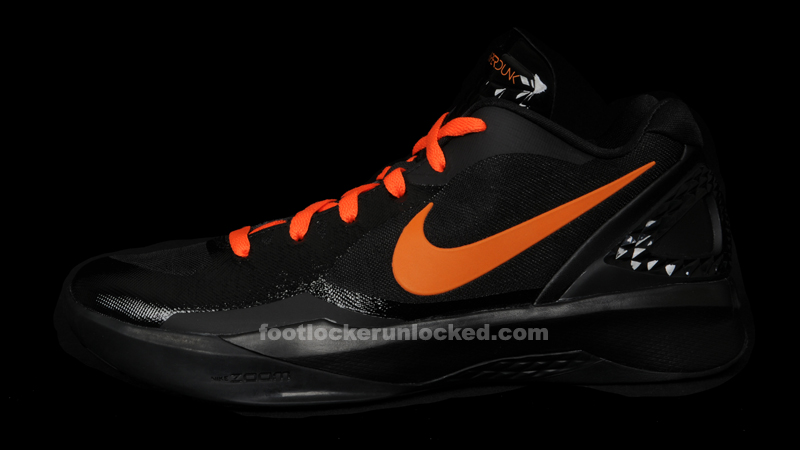 RELATED POSTS
TAGS
ALSO POSTED IN...