February 15th - Posted By King Cobra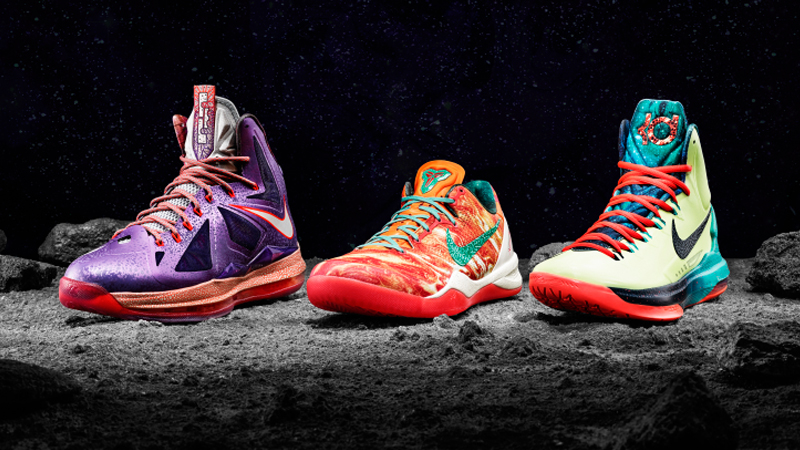 Last year the Galaxy Pack became an international phenomenon when it launched surrounding the festivities in Orlando. There's no Galaxy Pack this year but we've still got three space-inspired upcoming releases for Nike's signature players that are out of this world (pun intended).
What began as a simple idea by members of the Nike Basketball design team has manifested itself into a creative celebration and fictional interpretation for the game's top players during basketball's prized weekend. Our heroes appear in a distant universe, where players are not just stars… they come to life as fictional planets on each of the three following shoes.
With the inspiration from each of their Extraterrestrial shoes originating from planets discovered by the Nike Space Program (NSP for short and also fictional), the LeBron X, Kobe VIII, and KD V are ready to take flight in Houston. Each shoe in the trio of releases has different colorways but the similarities between them include space-inspired designed inner linings with the names of the fictional planets on them: NSP-LJ6, NSP-KB24, NSP-KD5. Can you figure out which planet goes with which shoe?
UPDATE (2/15) – We are SOLD OUT online.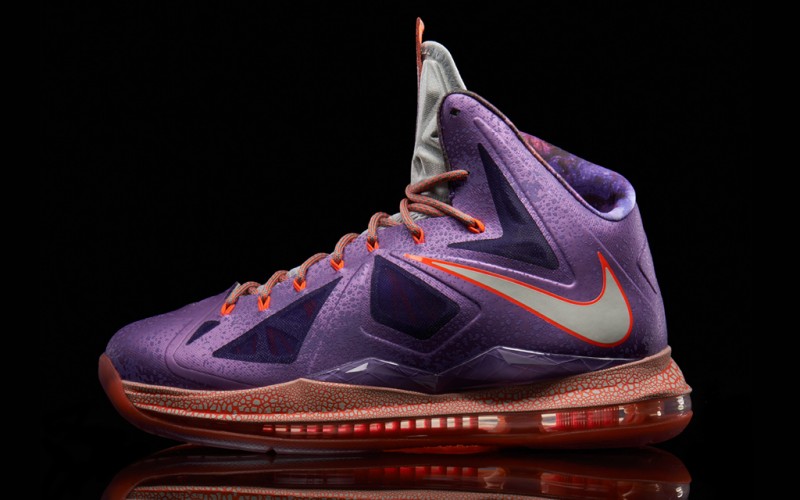 LeBron X "Extraterrestrial" – $200
The LeBron X "Extraterrestrial" sports a purple upper with metallic silver splattered speckles throughout and a red outlined metallic silver Swoosh. A red and white midsole mimics the cracked surface of a barren planet while an icy red outsole sets off the already colorful release. As the only member of the Nike team playing for the East, LeBron may need to summon some extraterrestrial powers to take down his brand counterparts.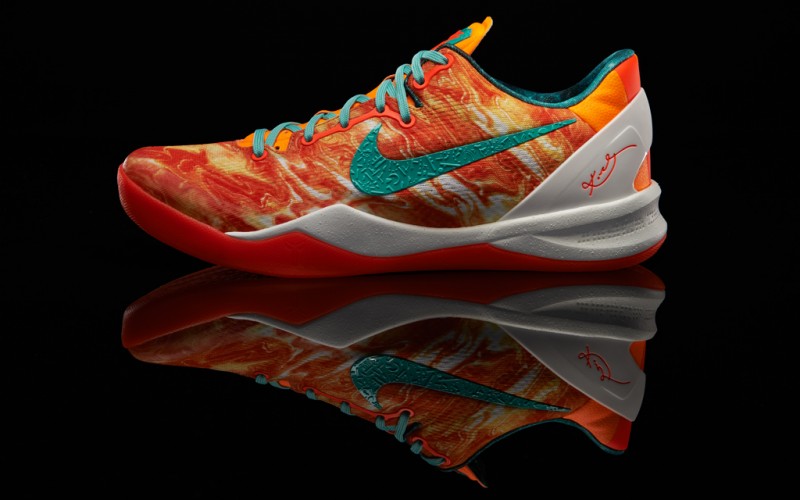 Kobe VIII "Extraterrestrial" – $180
These new Kobe VIII kicks have an orange, red, and green, colorway to them. But it's not as simple as the colors that make up the shoe. The upper is a swirled, milky way-looking, combination of the reds and oranges. The green Swoosh design has a textured pattern that matches the shoe's inner lining. White takes care of the heel counter and midsole while a red outsole wraps the colorway up.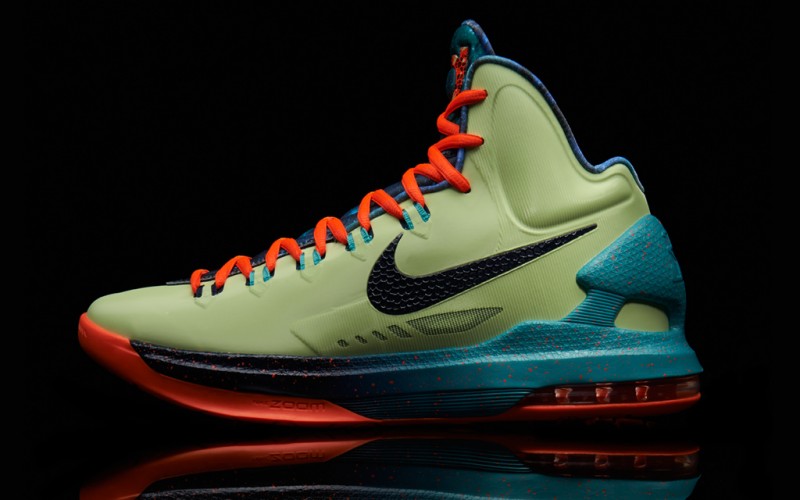 KD V "Extraterrestrial" – $135
The Extraterrestrial version of the KD V takes on a lime green , dark green, orange colorway for their descent into Houston. A lime green upper is contrasted by a darker green that takes care of the tongue, Mag heel piece and back of the red speckled midsole before it fades into an even darker green as it approaches the toe. The textured Swoosh design is also dark green. Orange laces, KD branding, and outsole contrast the three shades of green in the best way possible.
RELATED POSTS
ALSO POSTED IN...