February 10th - Posted By King Cobra

All-Star Week is here! Along with all the great basketball festivities that will be taking place this week, it is also one of the most anticipated sneaker release week's of the year! We have a great lineup on tap headlined by 2014 Nike NOLA Gumbo League Collection, Nike Basketball's tribute to the unique flavor of New Orleans. The collection includes three shoes: LEBRON 11, KOBE 9 Elite and KD VI. A "gumbo" in the cultural sense, New Orleans is an eclectic mix of characters, music, cuisine and art. Inspired by the flavors and stories of the Big Easy, Nike cooked up a bold mix of technical innovation, aesthetic flair and old-fashioned New Orleans traditions for some of the world's best basketball players: LeBron James, Kobe Bryant and Kevin Durant.
RELEASE DETAILS
In partnership with mall management, SELECT Foot Locker and House of Hoops by Foot Locker stores will implement a sweepstakes ticket procedure* in order to purchase the Nike NOLA Gumbo League Collection: LeBron 11 "Gator King" ((on sale 2/14/14 for $220) Kobe 9 Elite 'Maestro' (on sale 2/14/14 for $225) and KD VI "Illusion" (on-sale 2/14/14 for $150). The sweepstakes tickets will be given out Tuesday, February 11th and Wednesday, February 12th. If your ticket number is selected, you will be notified by phone on Thursday, February 13th. These procedures are for SELECT STORES only. To find out which store near you will carry the shoe and if that store will implement the sweepstakes ticket procedure, please visit the Foot Locker Launch Locator. These releases will all be available on Footlocker.com starting at 8:00 a.m. EST on Friday, February 14th. Grade school kids sizes will also be available.
*Our customers are our priority and we encourage everyone to follow the procedure outlined above in an orderly and safe manner. We thank you in advance.
LEBRON 11 Gator King
Inspired by the fearsome alligator, the king of the bayou, the LEBRON 11 Gator King is a bold expression of royalty and power. Gators, often a symbol of protection in New Orleans culture, influence graphic textures throughout the shoe. Invisible to the naked eye, hand-drawn patterns come to life as the Hyperposite bucket of the shoe glows in the dark. The musings of majestic color in deep purples, greens and gold are derived from the "Rex" – king of carnival celebrations.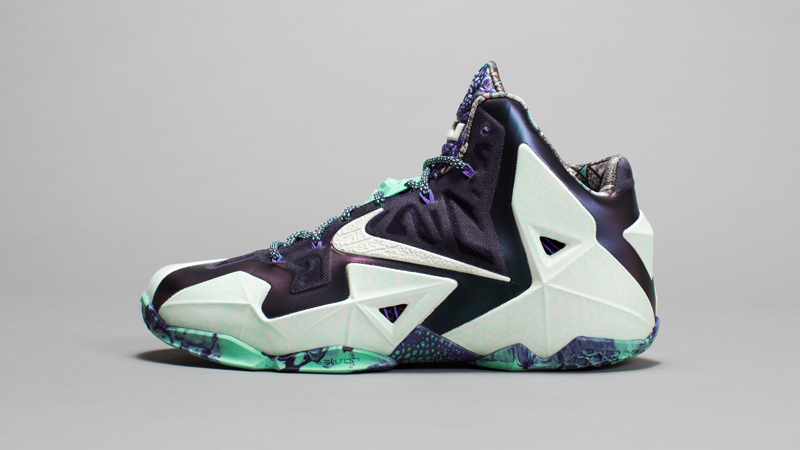 KOBE 9 Elite Maestro
Nike Basketball pays tribute to the masters of Jazz in its birthplace. Like great jazz musicians who play instinctively, Bryant brings a similar improvisation to his game. Paying homage to this classic genre and some of its greatest musicians, the KOBE 9 Elite Maestro uses accents of brass in the upper. A glow-in-the-dark outsole pops at night, just as the jazz clubs swing into action. The upper includes additional, secret glow-in-the-dark symbols.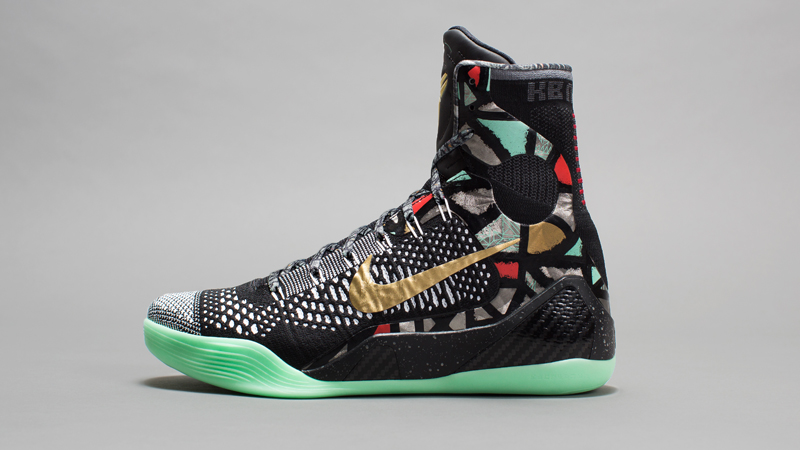 KD VI Illusion
Not everything is what it first appears to be in New Orleans. Similarly, Durant defies the perception of a near seven-footer – an illusion of sorts. His limitless scoring range is redefining the perception of a forward. Celebrating the magic of KD's versatility, the KD VI Illusion showcases hand-drawn patterns on the upper emulating Durant's fluidity on the court. A glow-in-the-dark outsole also represents the "spark" of KD's game.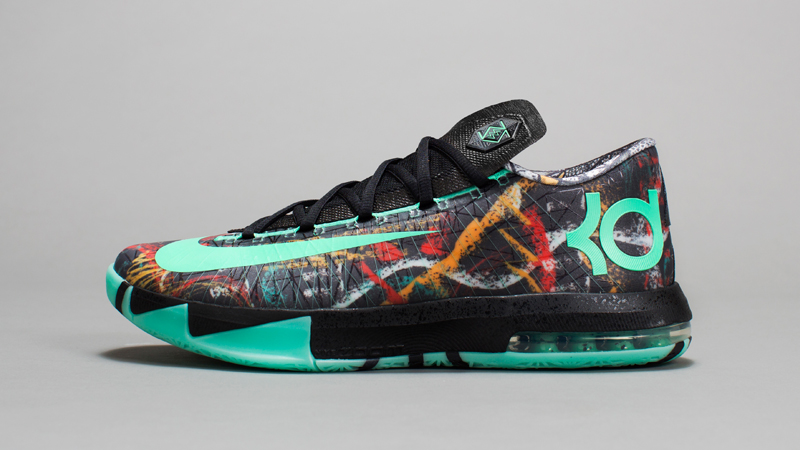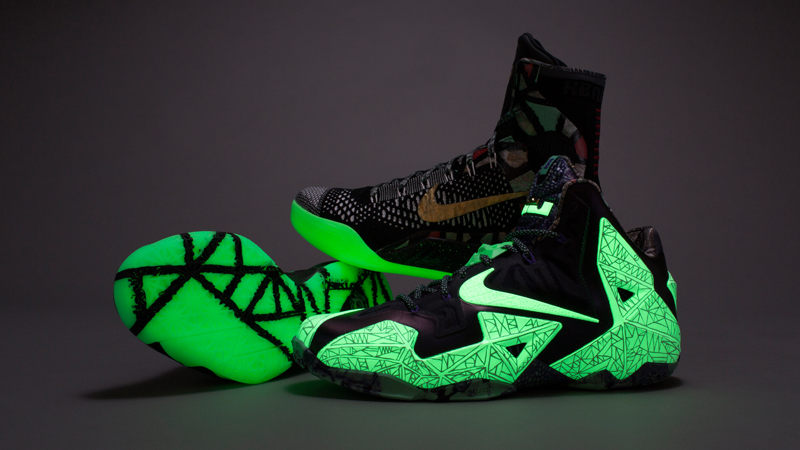 RELATED POSTS
ALSO POSTED IN...