July 27th - Posted By King Cobra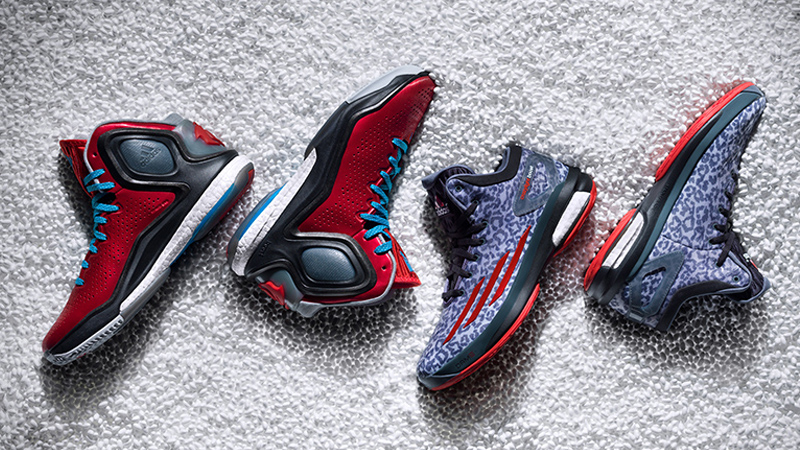 Today adidas Basketball officially announced their new Boost Basketball, and Foot Locker Unlocked was on hand for the global launch event in Las Vegas. Held at the MGM Grand Arena, a select few media were given the opportunity to check out the shoes first-hand and interview some of adidas top basketball stars who'll be rocking them on court this season. Introducing the Boost technology was Chicago Bulls star Derrick Rose, Portland Trailblazers star Damian Lillard and adidas basketball designer Robbie Fuller. The event was MC'd by former NBA player and current ESPN analyst Greg Anthony.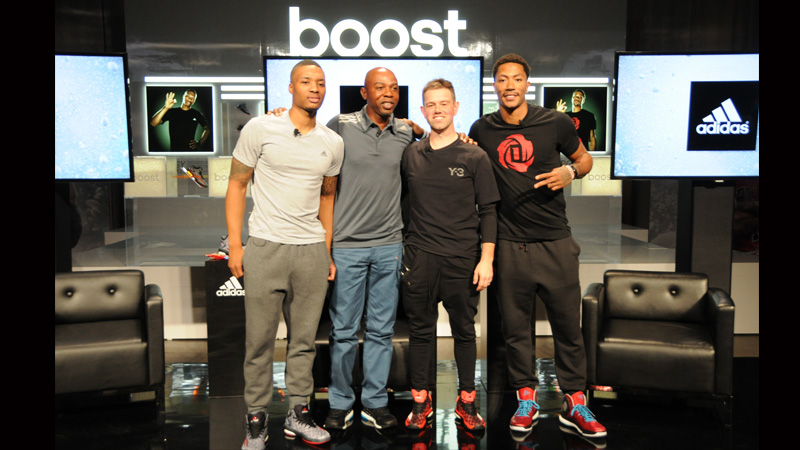 First to be introduced was Robbie Fuller, adidas Crazy Light boost basketball designer who talked a little bit about the shoe's design and new technology. The boost foam which is featured on the Crazy Light 4 has been brought over from the running side to basketball for the first time. "If you've ever tried on the Pure Boost or Energy Boost running shoes you know how comfortable and responsive they are, and now all those benefits have been translated over to the new Crazy Light which we all know and love for its superior lightweight feel," according to Fuller.
Next up Anthony introduced Derrick Rose who came out wearing the new D Rose 5, his fifth signature shoe which will be dropping later this fall. Rose looked extremely fit and said he would be ready to take the court now if today was game 1 of the NBA season. Rose seemed extremely excited to introduce his fifth signature shoe, one which he called his most "personal and energetic" shoe to-date. He said he was shocked and really excited when he first found out that this shoe will be the first ever adidas basketball shoe ever to feature a player logo in the heel. In addition, Rose said he wanted to go with a simpler version of his shoe this time around, but also wanted it to make a "big statement" and he feels they accomplished with the new heel logo and boost technology.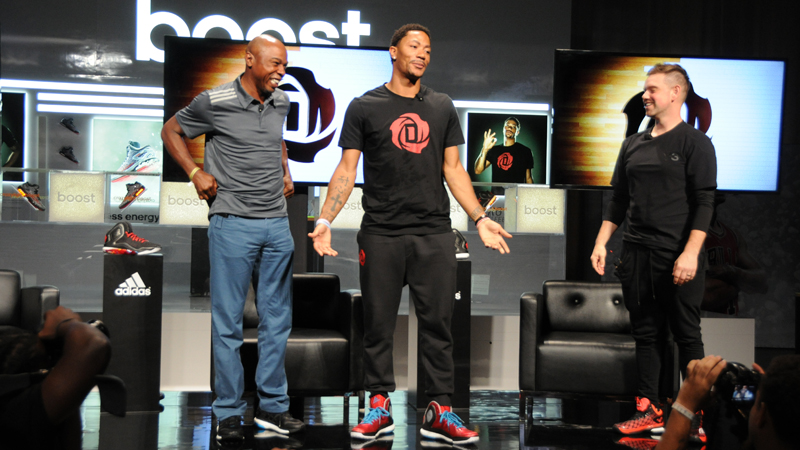 After getting a first look at the D Rose 5, we also got a chance to learn more about the Crazy Light 4, from Trailblazers star Damian Lillard. Lillard came out wearing one of his new PE's that he'll be rocking these on court during USA Basketball games this summer and also the first half of the basketball season. He said he absolutely loved the way this shoe felt and that it was "the most comfortable basketball shoe I've ever put on my feet." He added that the new boost technology gives the shoe the "most responsive cushioning in the game." Watch the video here. In addition to the boost technology, Fuller created a brand new design for the fourth iteration of the Crazy Light. The new version features the three stripes on the forefoot as opposed to the heel and side upper. The shock web bubble pattern also gives it a more flashier look an gives it that additional element of style that was missing on some of the previous versions. We'll have a number of different colorways of his PE's, the first of which will be Grey/Red/Black version he is wearing below. Look for these kicks to drop in early September.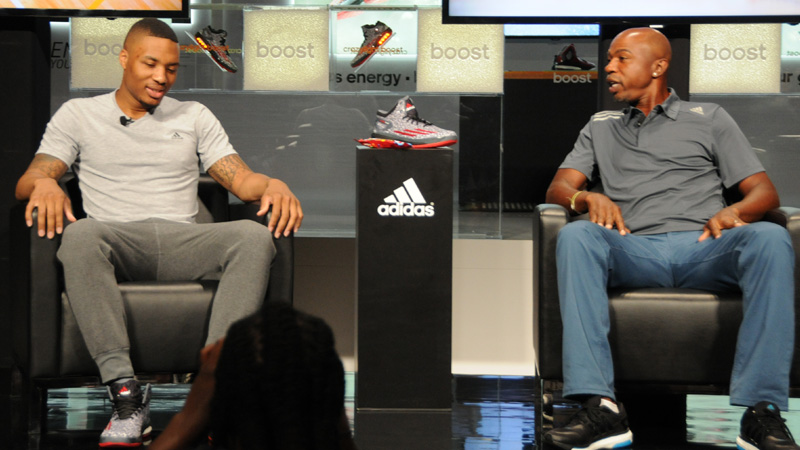 Stay tuned for Part 2 of our recap where we go one-on-one with D Rose coming soon.
RELATED POSTS
ALSO POSTED IN...